{4}

For those who take care of themselves, for those who practice sports, for those who check food products' nutritional values, for those who have food intolerances… you are not alone, you are part of the HGB lifestyle.
Running and bici
We believe in the importance of practising sports, and what better way to do it than while exploring Bilbao and getting to know its charms. We provide a series of routes with varying levels of difficulty for biking and running lovers, and we've uploaded them to the STRAVA app. This map app has a series of geolocated routes that show you the path to follow on your phone, even without an internet connection, so you don't get lost.
Running or biking route on your phone
Running routes
Los Caños Route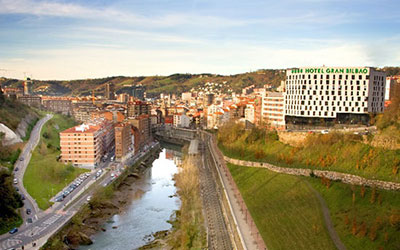 Enjoy running around Paseo de Los Caños, parallel to the river. This route without traffic is also perfect for walking.
Distance: 2.5 miles (4 km.)

Difficulty: Low
Go to route
"Running Bilbao" Route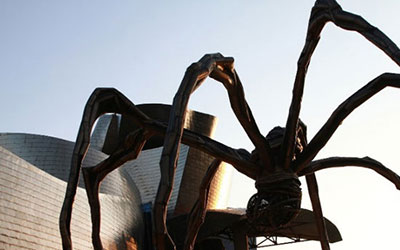 Discover Bilbao by running past the city's most emblematic places: the Arriaga Theatre, the Guggenheim Museum, La Ribera Market… All of it along a pleasant path alongside the river in Bilbao.
Distance: 6 miles (10 km.)

Difficulty: Medium
Go to route
Cycling routes
Tourist Bilbao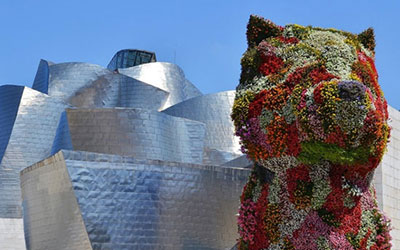 Discover Bilbao and its main monuments and buildings with this pleasant route alongside the river, which runs along a cycling lane. Ideal for families or to discover the city.
Artxanda Climb
From the Artxanda Viewpoint you can enjoy one of the most spectacular views of the whole city whilst you cycle along paths in a natural setting. Most of the route runs along a cycling lane.
Distance: 12 miles (19 km.)

Difficulty: Medium
Go to route
Pagasarri Climb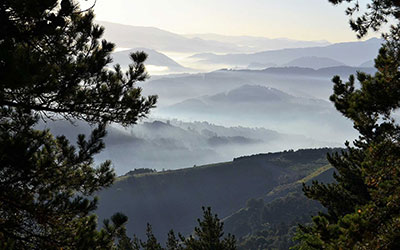 Do you love adventure and challenges? In this route in the heart of nature you will discover three different valleys while you ride along hill paths.
Distance: 20.5 miles (33 km.)

Difficulty: High
Go to route
Bike-friendly hotel
We're bike friendly, so we also have a bike station for cycling lovers like you, where you can use a tool kit to get ready for your ride and hose down your bike afterwards, before leaving it safe overnight in the lockable storeroom.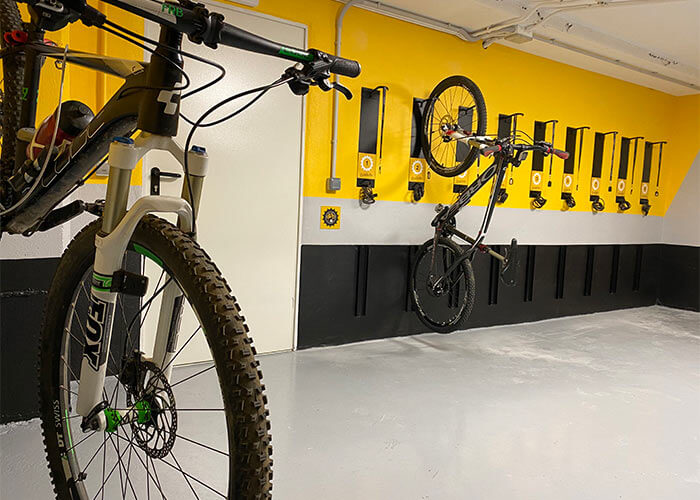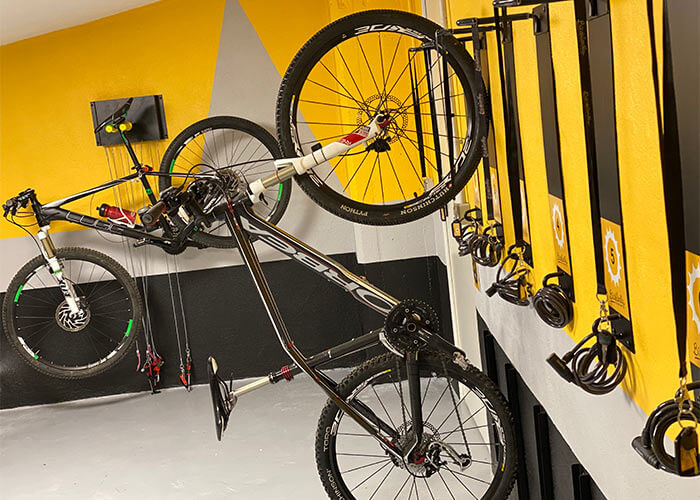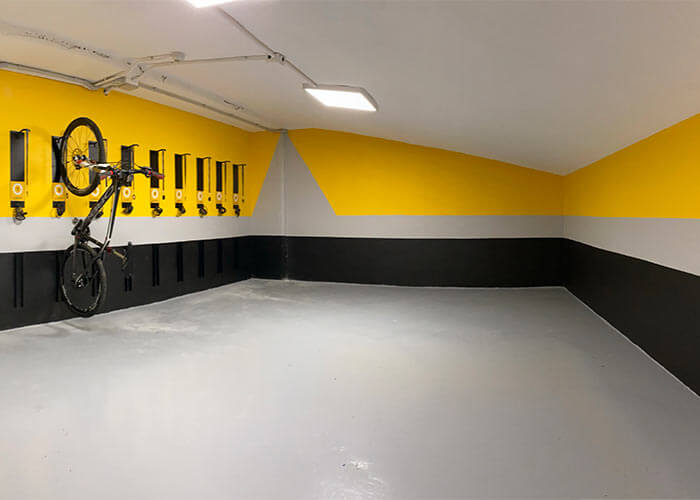 For running tours, please ask at reception.
Bicycle rental for urban routes available at Tourné Bilbao. Please ask at reception for more information.
Healthy cuisine
We are what we eat, and that is why we want you to be able to take care of yourself. Both our breakfast and our brunch have healthy areas with recipes designed by the nutritionist of the Athletic Club and Bilbao Basket. And at our restaurant you will also find healthy recipes designed by a nutritionist. And all meals indicate whether they're compatible with food intolerances.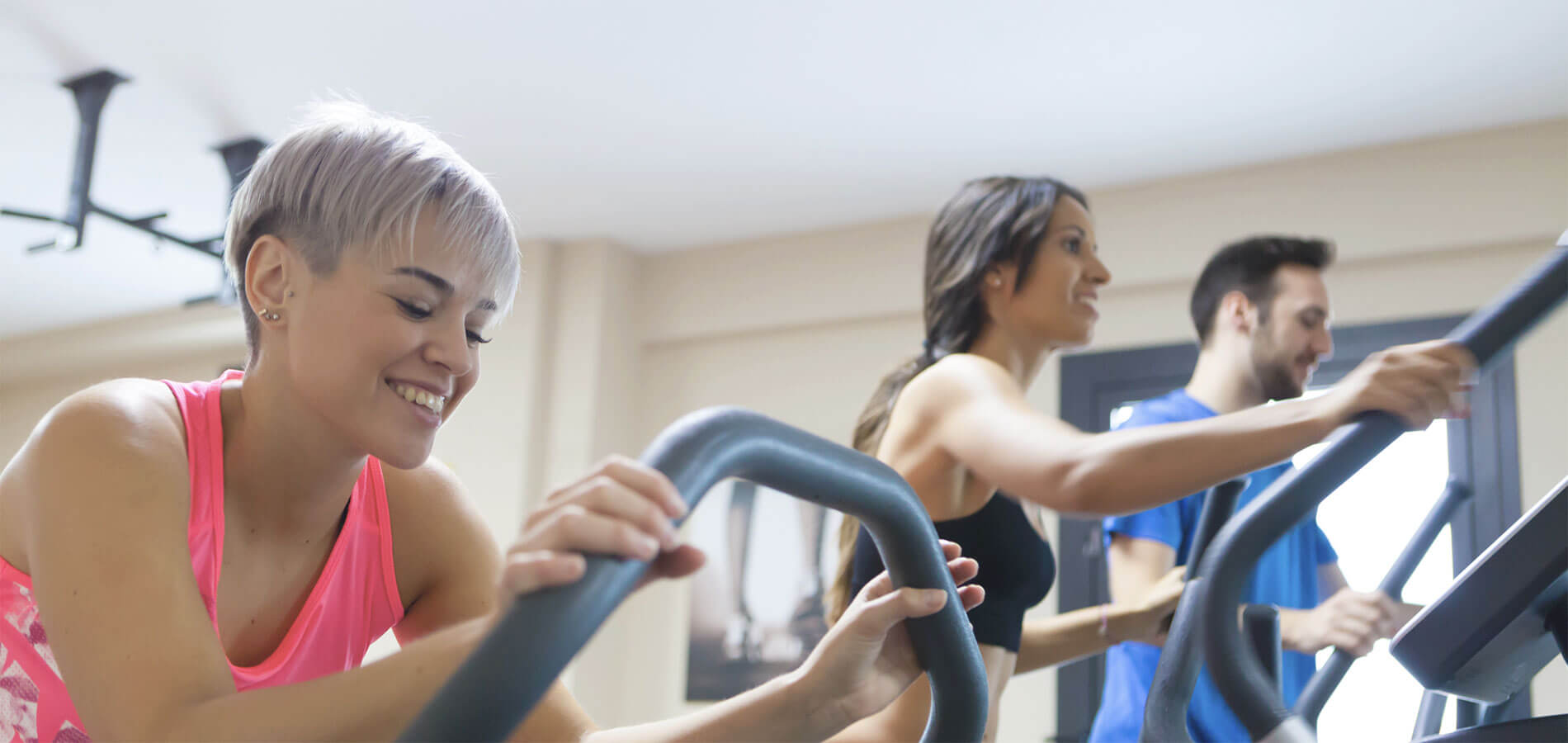 Gym (temporarily closed for hygiene reasons)
There's no excuse; keep up your sports routine during your stay at Bilbao. Our gym with Technogym machines is equipped with everything you need to guarantee your wellbeing