Book your stay

The walls of our rooms and reception talk and tell stories. We want you to discover them and to share what you see.
Everything that exists
The entrance to the hotel garage and lobby have large murals made by the artists FAT COMBO, which combine urban art with a classical look and tell the story of the Greek deities Artemis and Prometheus. Visit us, read the story and take a photo next to this impressive mural using #hotelgranbilbao to join raffles and win prizes.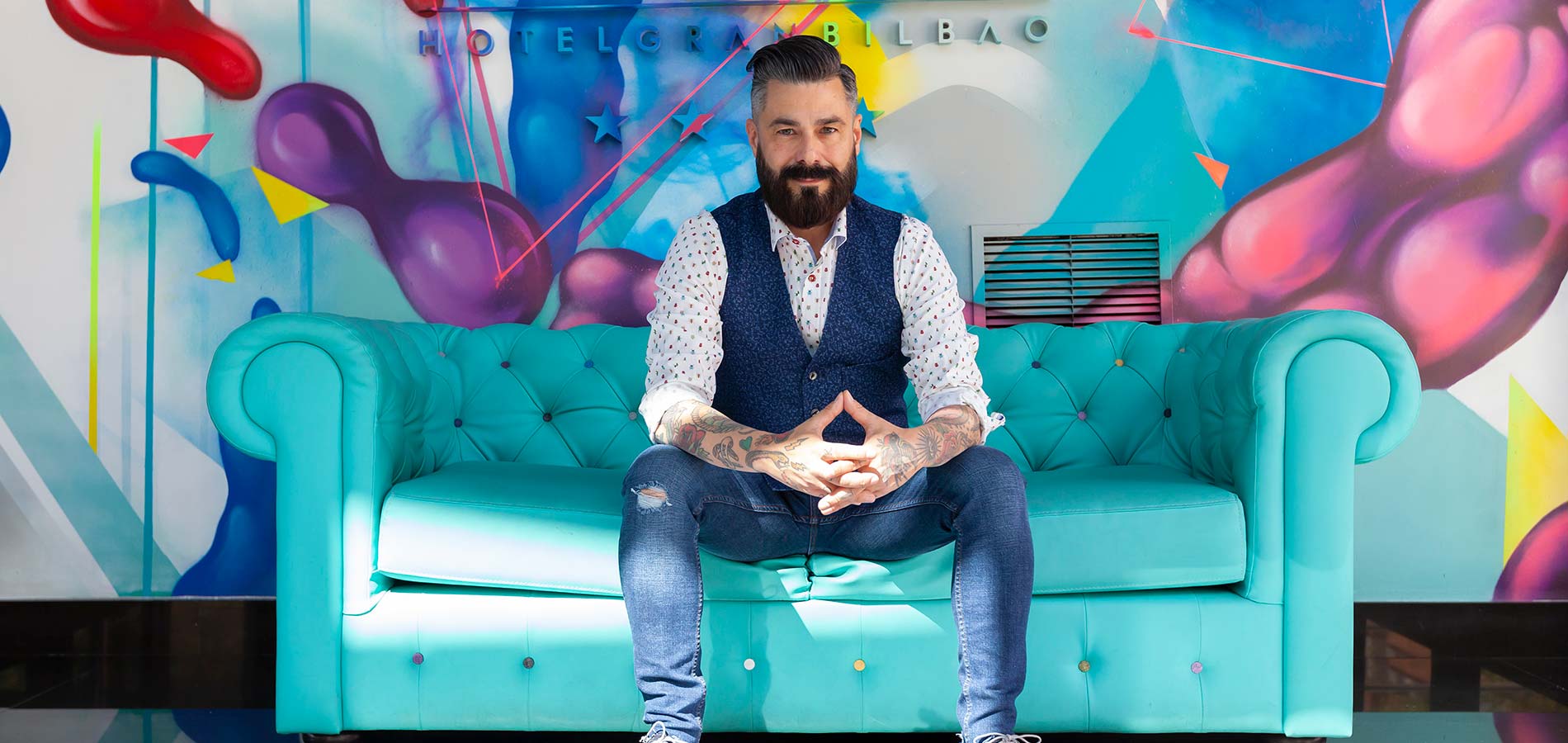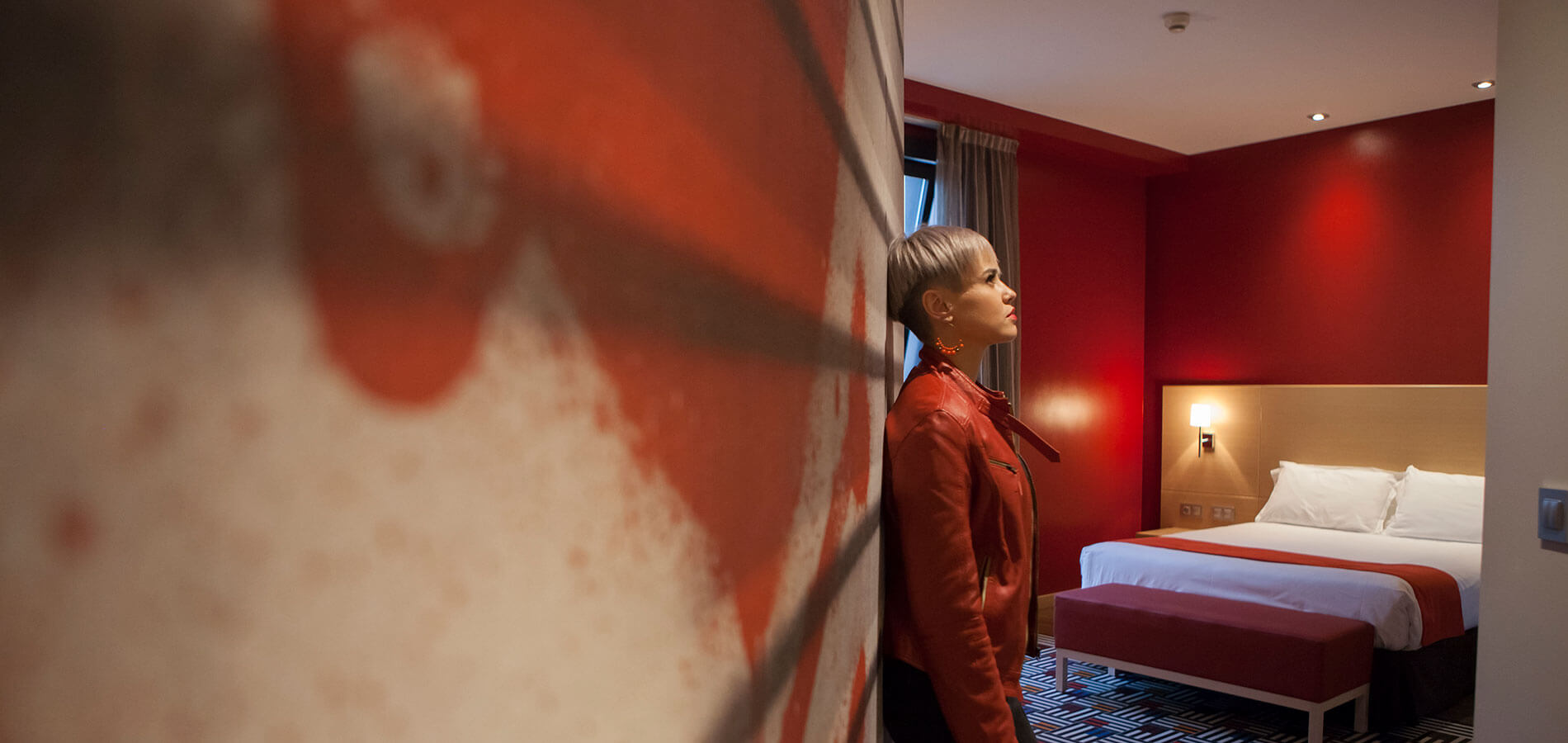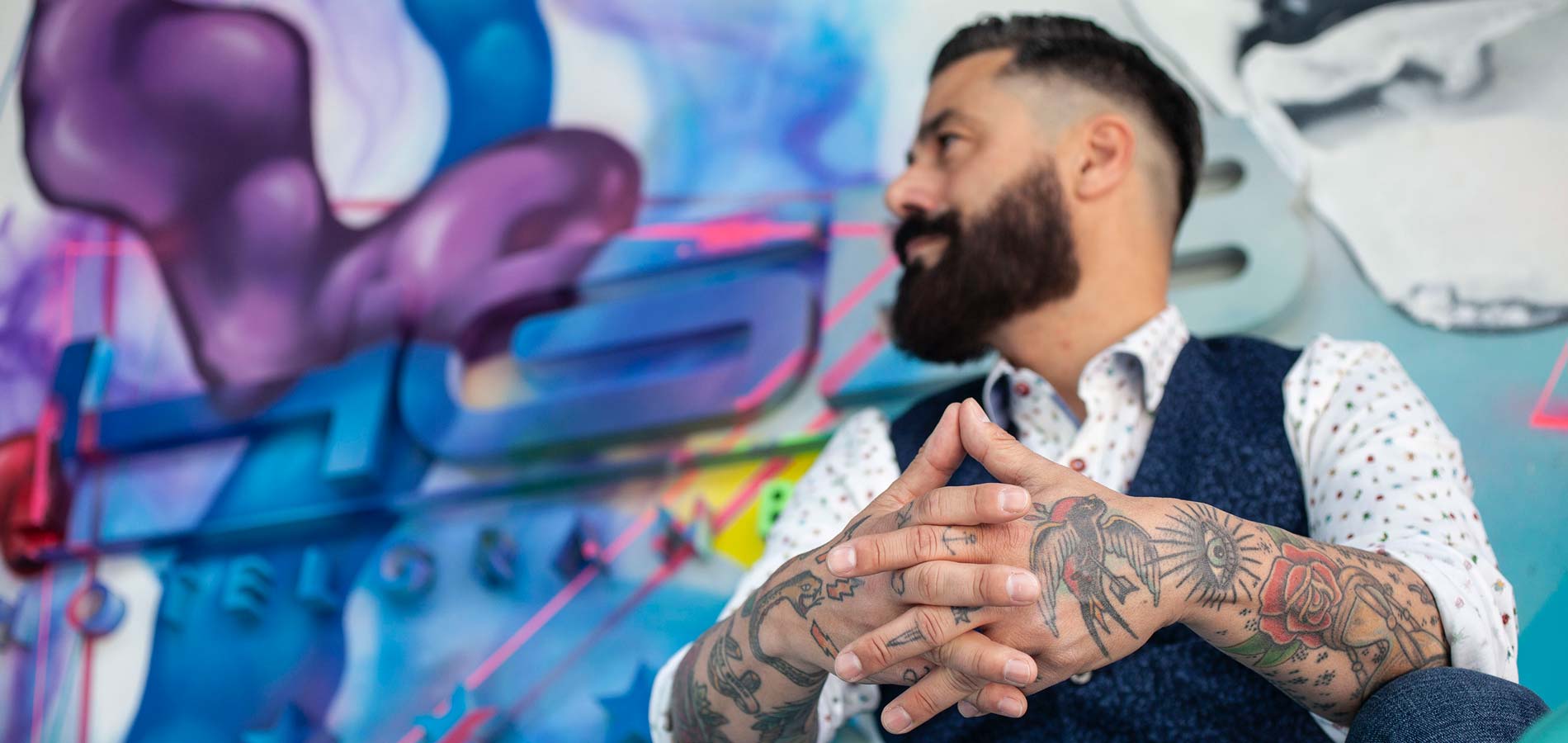 Art in the rooms
Every one of our rooms is different and hides a story. Different from one another, decorated with wallpaper… All they need is you to create your own story. Your stay at Hotel Gran Bilbao will always have a new surprise in store.
Take a picture, tell us your story using #hotelgranbilbao and join raffles to win prizes.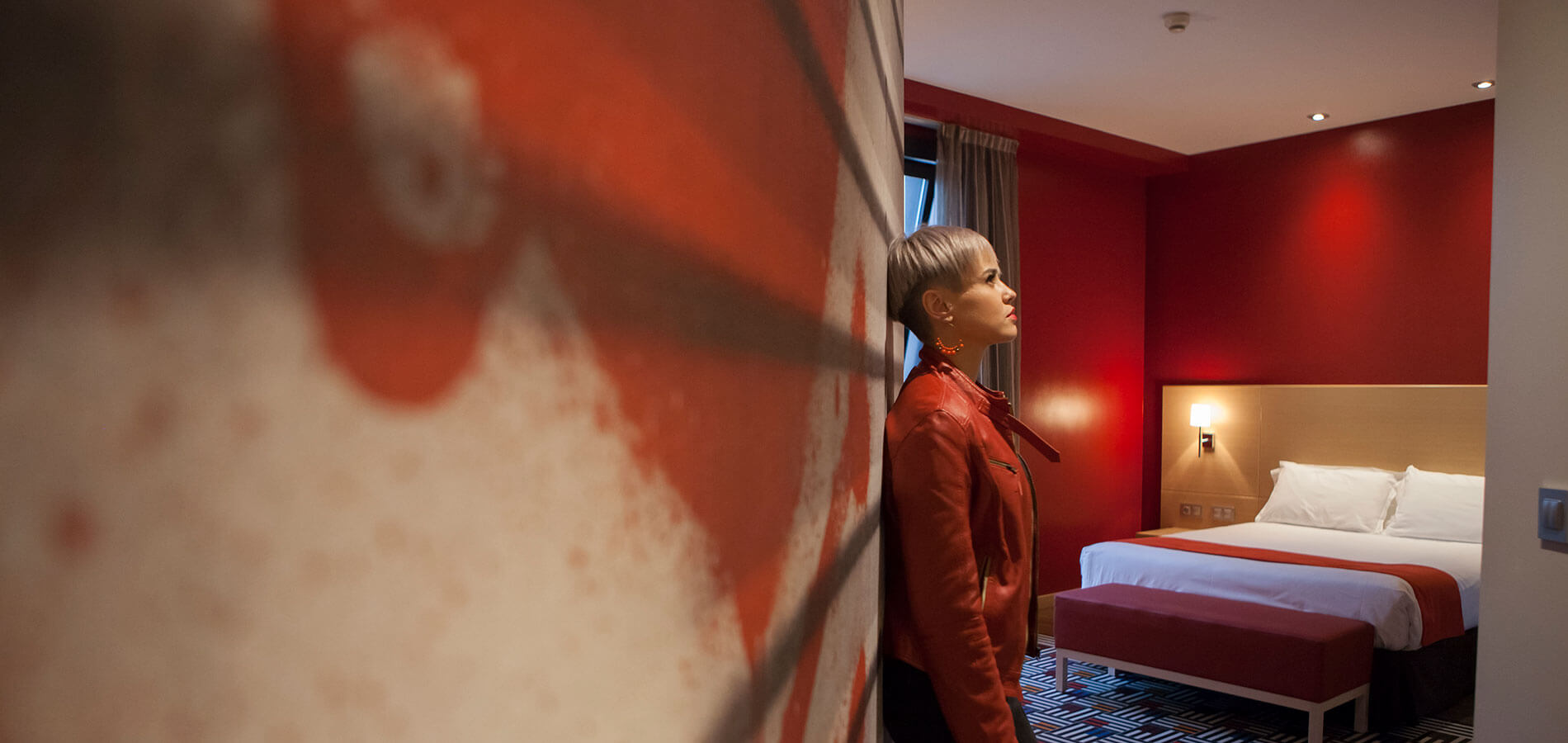 Based on the aesthetic of streets, the pirate heart of this room takes you to the streets of… you choose the city.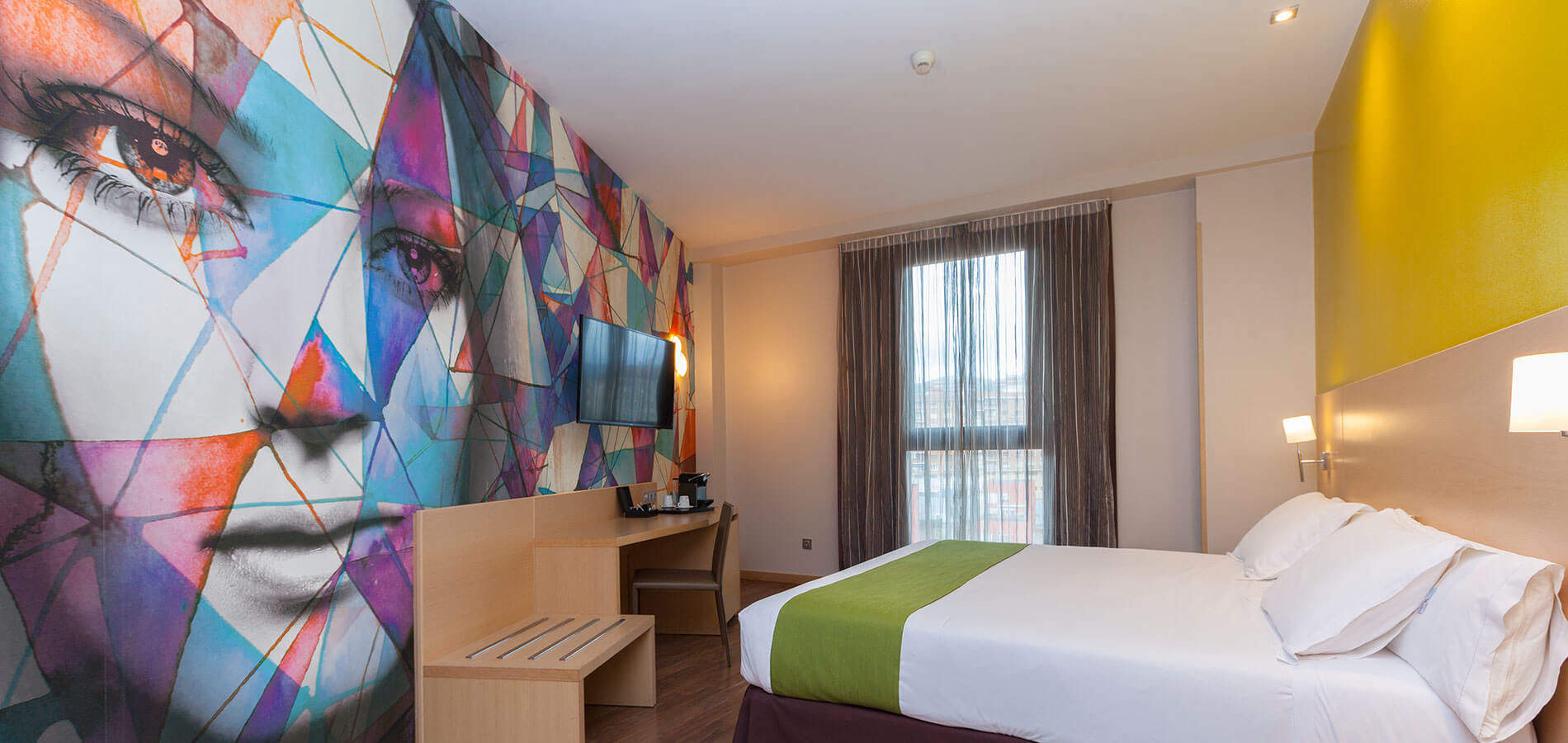 Daring and colourful, one of our favourites, it evokes cubist ideas like a large painting that dominates the room.
Travel to an oneiric world in this room with a mural that makes you dream about long-lost magical creatures in a flowery forest.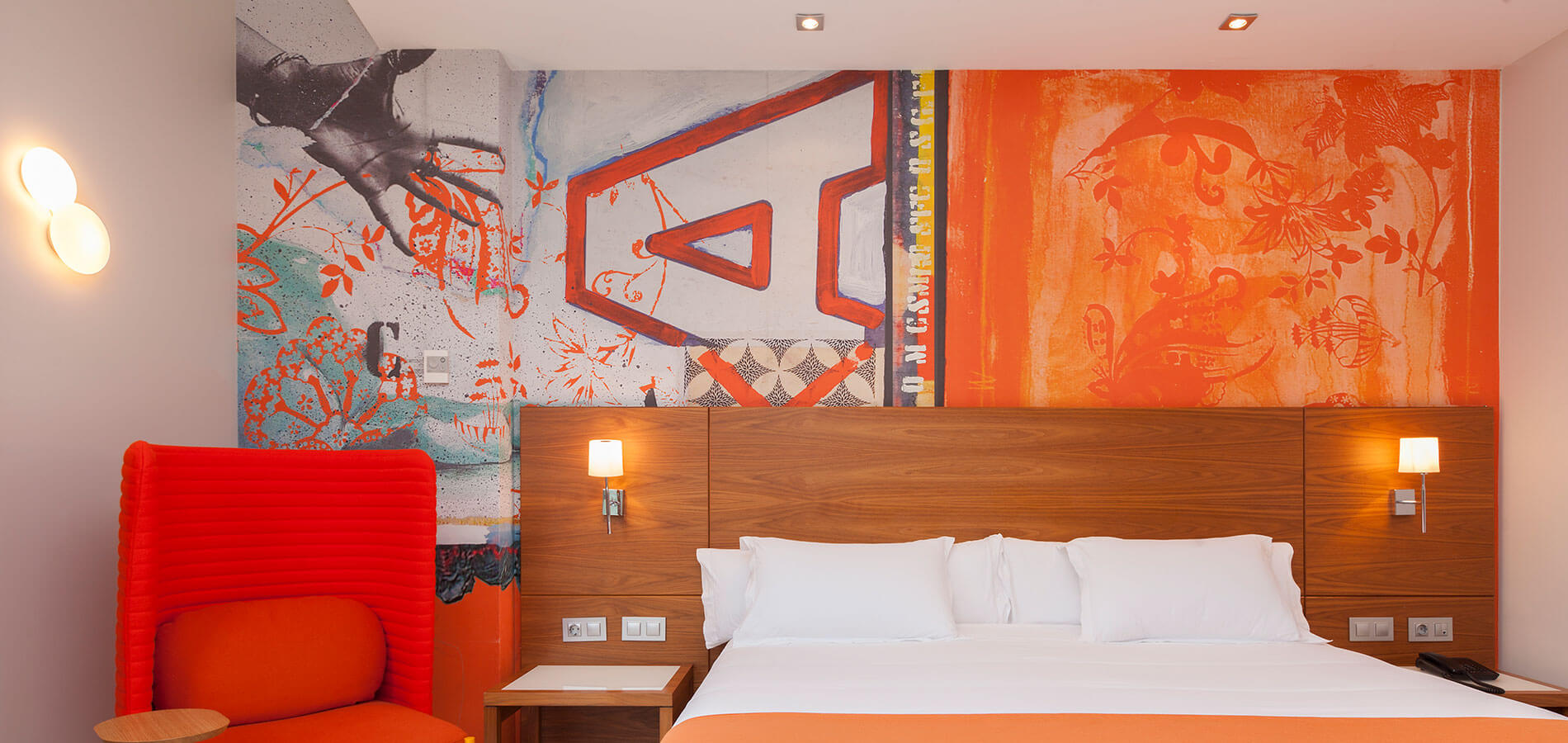 Avant-garde, eclectic and undefinable. A modern, living space in the shape of a superior room for you to bestow with meaning.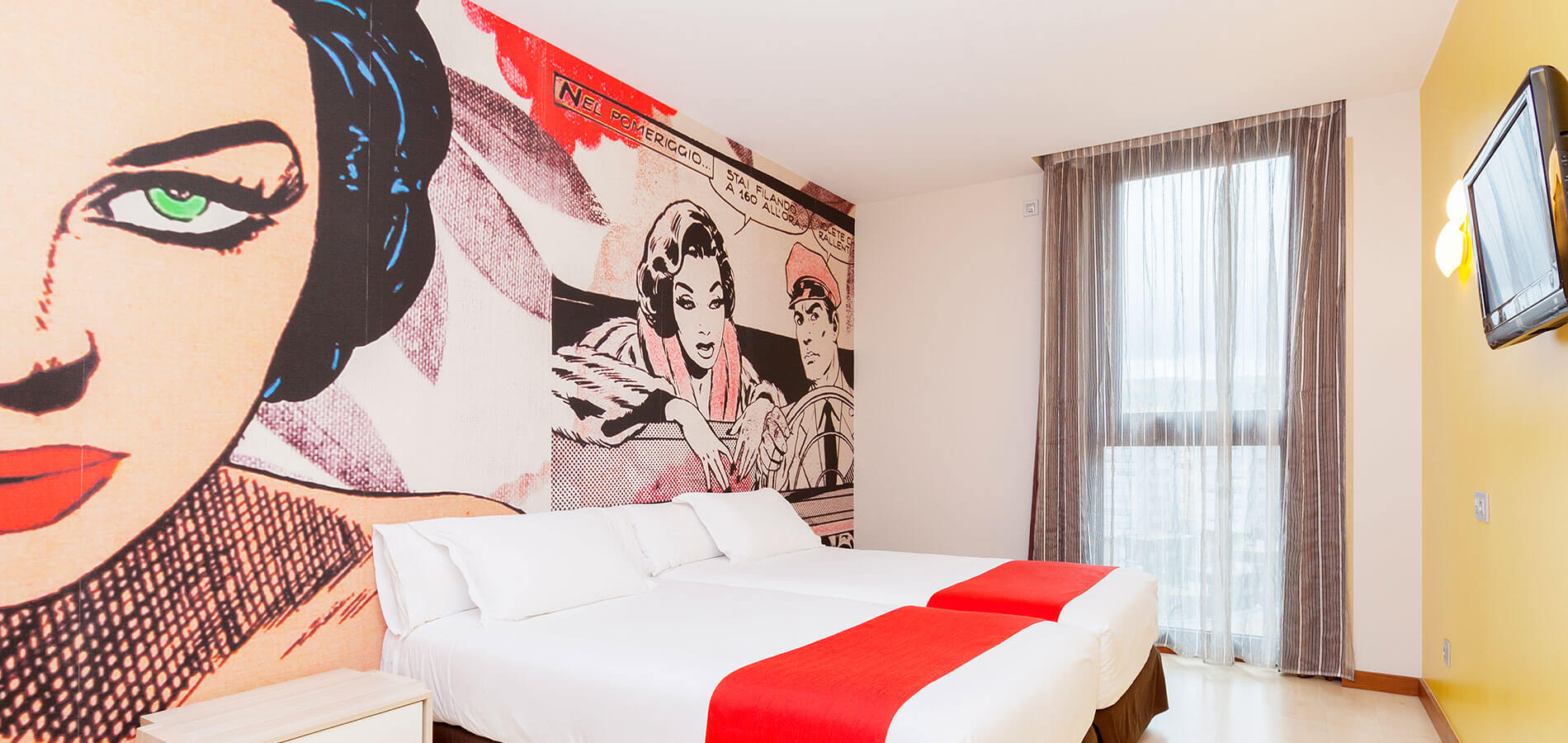 This room could have been designed by Andy Warhol himself. It combines several comic-book-inspired forms of pop art; this is how the story starts, it's up to you how it continues.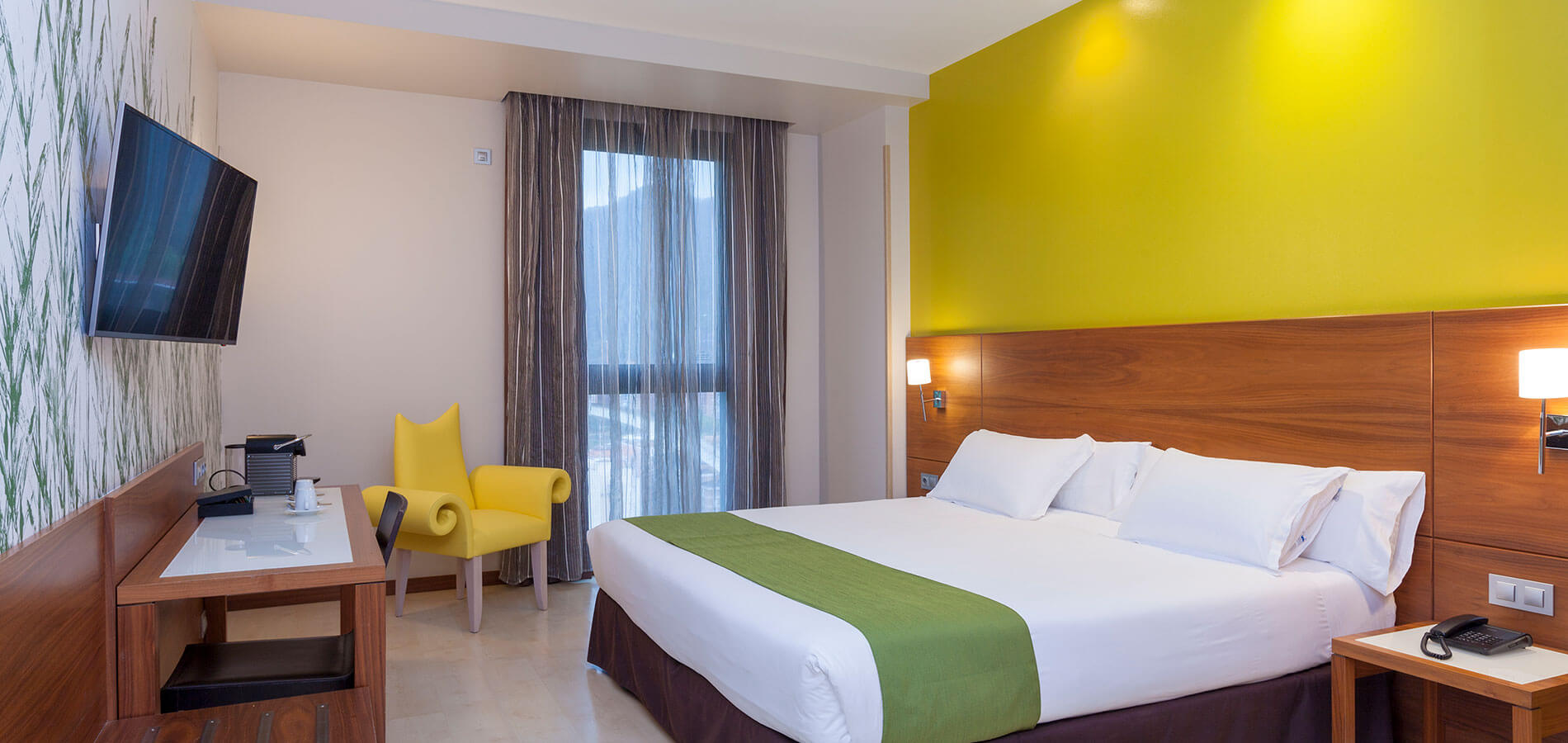 This room takes you to a fantasy forest, a unique backdrop for a tale in which you can find what you seek.