Stages of the Tour de France 2023:Bilbao
The Tour de France 2023 returns this year stronger than ever. Since its beginning in 1903, it has been a competition highly supported by cyclists and sports enthusiasts. In the 110th edition of the Tour de France, Euskadi will don the first yellow jersey to encourage cyclists in this important stage that starts from Bilbao and ends in Paris on July 1, 2023. The Tour de France is one of the most popular international cycling races, with Christian Prudhomme serving as the tour director. For Euskadi, it is an extremely important event where cycling is one of the sports with the most tradition and followers among our people.
This year, the Tour de France celebrates its 120th anniversary, and it's the second time in history that it starts in the Basque Country, with both the start and finish in the capital. The first time was from Donostia-San Sebastian in 1992. The event route changes every year and consists of 21 tour stages that take place over three weeks. Additionally, the event will once again pay tribute to cycling legends such as Luis Ocaña, Raymond Poulidor, and Laurent Fignon.
We are thrilled to see the streets filled with the world's best cyclists in action and to cheer them on. Additionally, tourists will have the opportunity to enjoy the city, which offers tourist attractions such as the Guggenheim Museum, the San Mamés stadium, pintxos, and its vibrant atmosphere in the most emblematic streets.
In summary, Bilbao is a perfect city to watch the Tour de France and enjoy the culture and beauty it offers, attracting cyclists, fans, and tourists from all over the world.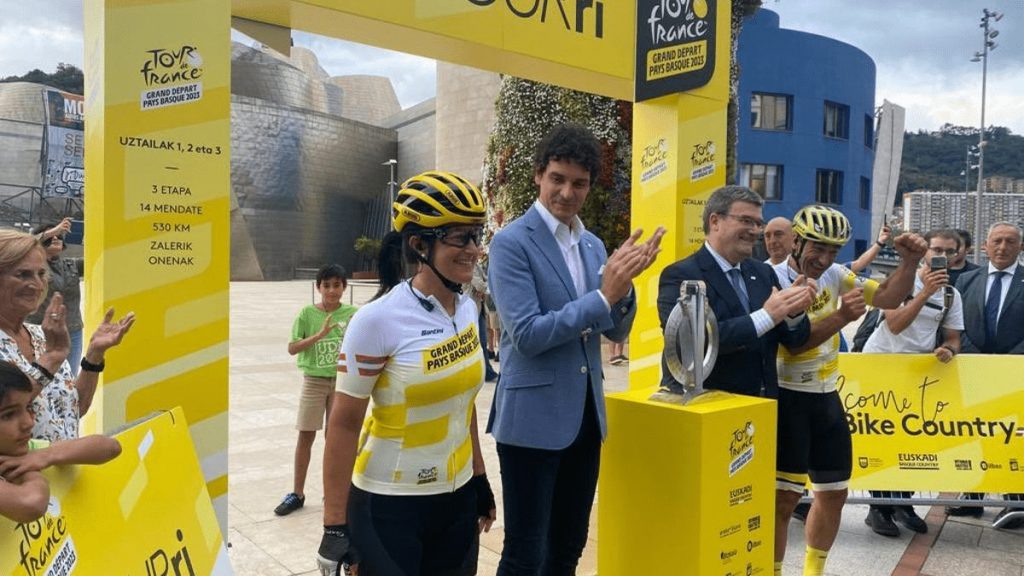 Stages of the Tour de France 2023
The 2023 Tour de France will be held from July 1 to 23. It is an exciting cycling race full of challenges for professionals in this sport. This 2023 tour will start on July 1 in Bilbao (Bizkaia) and will end in Paris on the Champs-Elysées on the 23rd of the same month. A total of 3,400 kilometers will be covered over 21 stages, with the first three stages taking place in the Basque Country.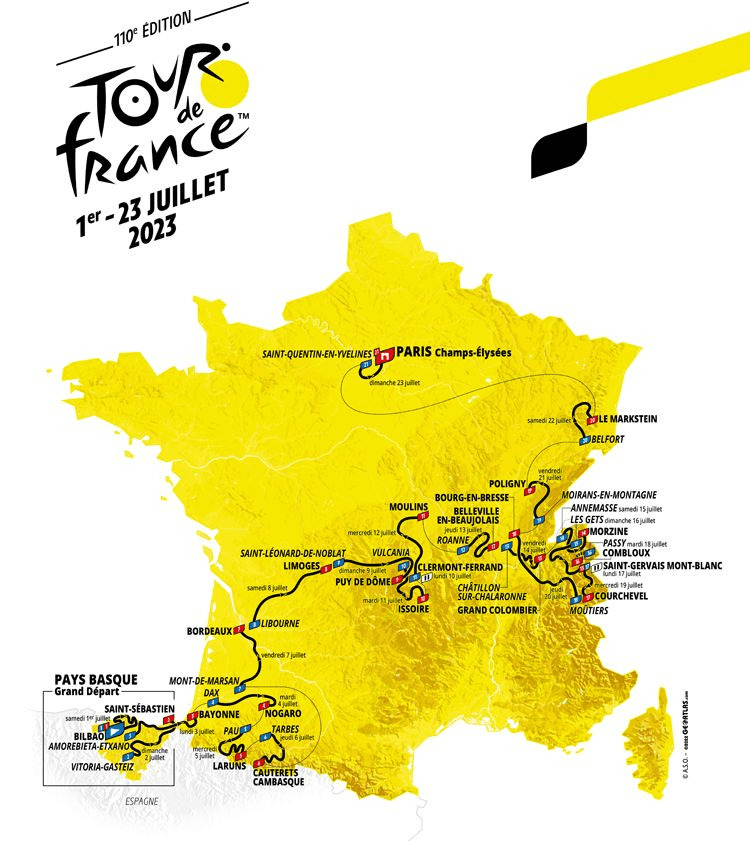 Each stage is explained below:
Stage 1: Bilbao – Bilbao, 182 km (July 1)
This 2023 edition begins the first of the three Basque stages of the 2023 Tour. The start and finish will take place in the capital of Euskadi, which is hosting a new edition of the race. During the first day, a circular route around the Urdaibai biosphere reserve, the climb to Vivero, and Pike Bidea in the last kilometers of the finish line will be the first obstacle of the competition due to its steep incline.
Stage 2: Vitoria-Gasteiz – San Sebastian, 209 km (July 2)
Following in the same line as the initial stage, the route on these Basque roads will present a significant challenge for cyclists. The climbs of Gurutze and Jaizkibel in the final part will help position the most outstanding and prepared cyclists.
Stage 3: Amorebieta-Etxano – Bayonne, 185 km (July 3)
The last and third stage in Spain of the Tour will start in Amorebieta, pass through San Sebastian and Irun, and continue until reaching the French Basque Country border, as they will head to Irun, to finish in Bayonne. This will be a propitious opportunity for a sprint finish without great difficulties on the route since it is a flat route.
Stage 4: Dax – Nogaro, 182 km (July 4)
This stage, mainly composed of a flat route, will end at the Nogaro circuit, with a final stretch of 800 meters to the finish line.
Stage 5: Pau – Laruns, 165 km (July 5)
The first day of mountain in all its sections, it is a very demanding stage of high mountain. The Pyrenean stages begin, and the cyclists will have to climb the Pyrenees towards Laruns with an ascent to Soudet. A challenge for those who are capable of enduring this fifth stage that will leave many at an advantage.
Stage 6: Tarbes – Cauterets-Cambasque, 145 km (July 6)
We continue with the mountain, and the cyclists will reach Aspin and Tourmalet before climbing Cauteret in the last kilometers of the arrival.
Stage 7: Mont-de-Marsan – Bordeaux, 170 km (July 7)
A day with a flat route in which sprinters will try to improve their positions until reaching Bordeaux.
Stage 8: Libourne – Limoges, 201 km (July 8)
In this stage heading to the Massif Central, it is mainly composed of flat sections in which sprinters can significantly improve their times.
Stage 9: Saint-Léonard-de-Noblat – Puy de Dôme, 184 km (July 9th)
In this ninth stage, the route will head towards Puy de Dôme, covering about 13.3 kilometers with an average gradient of 7.7%. The final 4 kilometers will have a maximum gradient of 11% and accumulate around 3,300 meters of elevation in the Auvergne region, which will be a tough challenge for the peloton.
Stage 10: Vulcania – Issoire, 167 km (July 11th)
After the first week and a rest day, the second week begins with a route towards the Massif Central in the direction of Issoire. The stage will start from Vulcania and will come with new challenges for the riders.
Stage 11: Clermont-Ferrand – Moulins, 180 km (July 12th)
This stage will mostly be on flat terrain towards Moulins, which will not allow for any relaxation due to the small changes in elevation.
Stage 12: Roanne – Belleville-en-Beaujolais, 169 km (July 13th)
Another tough day for the cyclists as they face the challenges of this stage towards Belleville-en-Beaujolais, passing through the Croix Montmain and Croix Rosier passes.
Stage 13: Châtillon-sur-Chalaronne – Grand Colombier, 138 km (July 14th)
Undoubtedly one of the best stages for the cyclists, this day will head towards the Grand Colombier covering 17.4 kilometers with a gradient of 7.1%.
Stage 14: Annemasse – Morzine Les Portes du Soleil, 152 km (July 15th)
A tough day of climbing and descending different peaks, including Cou, Feu, Jambaz, and Ramaz, before descending to Morzine, with the section to Joux Plane being one of the most demanding.
Stage 15: Morzine Les Portes du Soleil – Saint-Gervais Mont-Blanc, 180 km (July 16th) The second week ends with one of the most difficult mountain stages. On the way to Saint-Gervais in Mont-Blanc, the riders will have to ascend Forclaz de Mintmin, Croix Fry, Amerands before Le Bettex.
Stage 16: Passy – Combloux, 22 km individual time trial (July 18) After the rest day, the third week begins with a 22-kilometer individual time trial towards Combloux, in which riders will ascend the Côte de Domancy individually.
Stage 17: Saint-Gervais Mont-Blanc – Courchevel, 166 km (July 19)
In this stage, the peloton will have to ascend Saisies, Cormet de Roselend, and Longefoy before facing the last ascent of the day to Col de la Loze, a 28.4 km climb at 6% gradient before reaching the finish line in Courchevel.
Stage 18: Moûtiers – Bourg-en-Bresse, 186 km (July 20)
A flat stage towards Bourg-en-Bresse, where sprinters can take advantage to go for the win.
Stage 19: Moirans-en-Montagne – Poligny, 173 km (July 21)
Another flat stage, undoubtedly a golden opportunity for the sprinters, in which they will have to climb Ivory to reach the finish line in Poligny. After this stage, only two more stages remain to see the final outcome.
Stage 20: Belfort – Le Markstein Fellering, 133 km (July 22)
Last two days of the tour, in which the peloton will have to overcome the ascent to Balón de Alsacia, Moinats, Grosse Pierre, Schlucht, Petit Ballon, and Platzerwasel before reaching the finish line at Le Markstein.
Stage 21: Saint-Quentin-en-Yvelines – Paris-Champs-Élysées, 115 km (July 23)
Finally, the French city of Paris will be the one to see the winner of the 2023 Tour de France, a flat stage with a finish line at Champs-Élysées.
Bike-friendly hotel for cyclists in Bilbao
At Hotel Gran Bilbao, we understand the importance of sports in our culture and we love to offer a complete experience. We share a passion for cycling, and that is why we are bike-friendly. The perfect hotel for bike lovers. From the accommodation to the facilities, we have everything necessary for cyclists and bike enthusiasts: a maintenance area with tool kits, washing area, and a secure place to store your bike with a key for total security. In addition, we support this sport in every way, sponsoring BH, Gurutze Frades Triathlete, Alusigma Peñota Triathlon, and A.D. Enkarterri, the Cyclist Society of Encartaciones.
Our bike-friendly hotel is much more than just a place to stay. It is a place where bike lovers can feel at home.
What advantages can you find at HGB?
Healthy food for athletes
At HGB, we care about the health and well-being of our customers. We offer healthy food options for athletes because we understand the importance of maintaining physical and mental performance in any training and competition.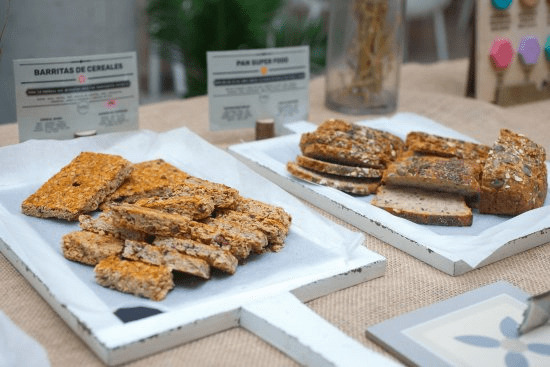 Gym 
We have weightlifting facilities prepared for any athlete who needs to train and stay fit during their stay at our hotel.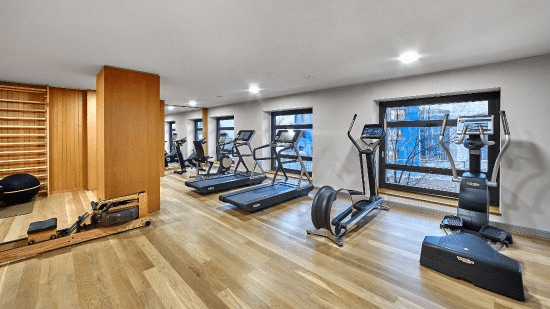 Bike Station for cyclists
We offer an exclusive space for cyclists where they can find tools and a perfect space to clean and perform maintenance or adjustments to their bikes so that they are in perfect condition. We also have a washing area, so that cyclists can clean their bikes after a hard day.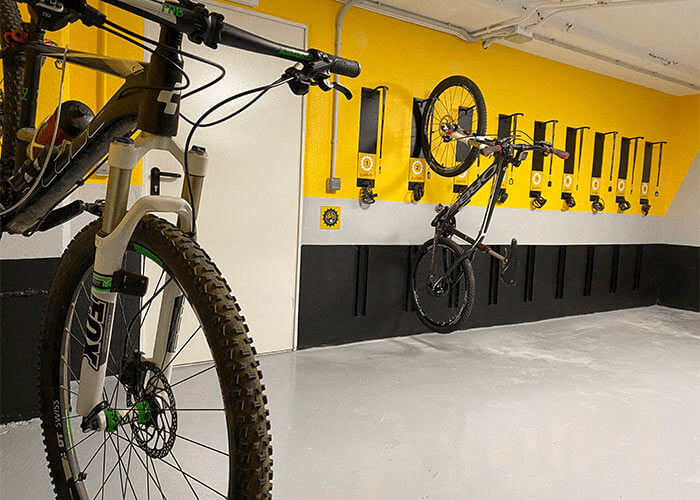 Quality rest at HGB
At HGB, we understand how important it is to recover from a day of sports. That is why we love to offer the best service to guarantee adequate rest to be prepared for the next bike ride.
Nearby bike routes
We like to provide the best service, offering our cyclists information about nearby routes and points of interest where they can enjoy a day in the area. Due to our passion for sports, and specifically for cycling, we have valuable information for bike lovers.
Booking accommodation in Bilbao
In addition to all these advantages, we are happy to listen to suggestions for improvement in order to optimize our facilities to the fullest. We are always willing to grow and improve in every way. If you are interested in booking accommodation with us, do not hesitate to contact us through the reception phone or our email, where we will help you find the best room for your stay in the Basque capital.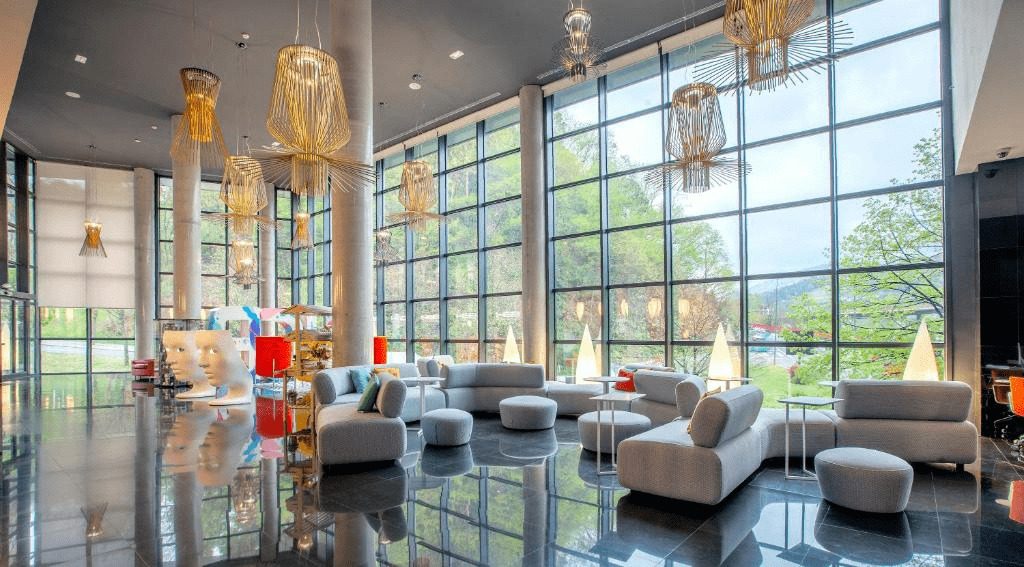 Categories: blog
« (Español) Hotel romántico para San Valentín en Bilbao