InstaBilbao: likes garantizados para tus fotos en Instagram
We can't deny it: for years now Bilbao has become an extremely picture-perfect city. Colourful and home to lots of interesting areas, this city breathes life from every corner, something that instagramers know only too well how to capture. Read on to discover some of the most Instagram-worthy places in Bilbao.
.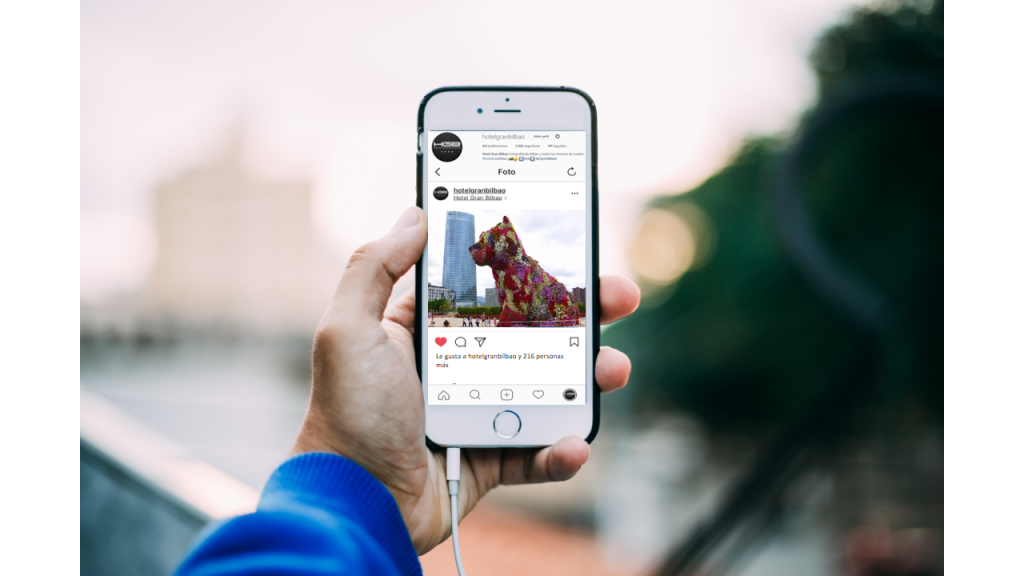 .
1-Not without my bike
Enjoy a bike ride and make it the focus point of your snaps on the "Universidades" promenade. Position your bike next to a bridge or with the Guggenheim Museum in the background.
2-For architecture addicts
Head to the metro station and take a photo in its entrance, designed by Norman Foster. Another building is Osakidetza, the Basque Health Department Headquarters. In terms of fascinating architecture, this boasts avant-garde architecture, mirrors and cubes…
3-Panoramic views
Fit all of Bilbao into one picture from Artxanda. Take 360° panoramic pictures or add to your Instagram Story from the impressive Botxo viewpoint.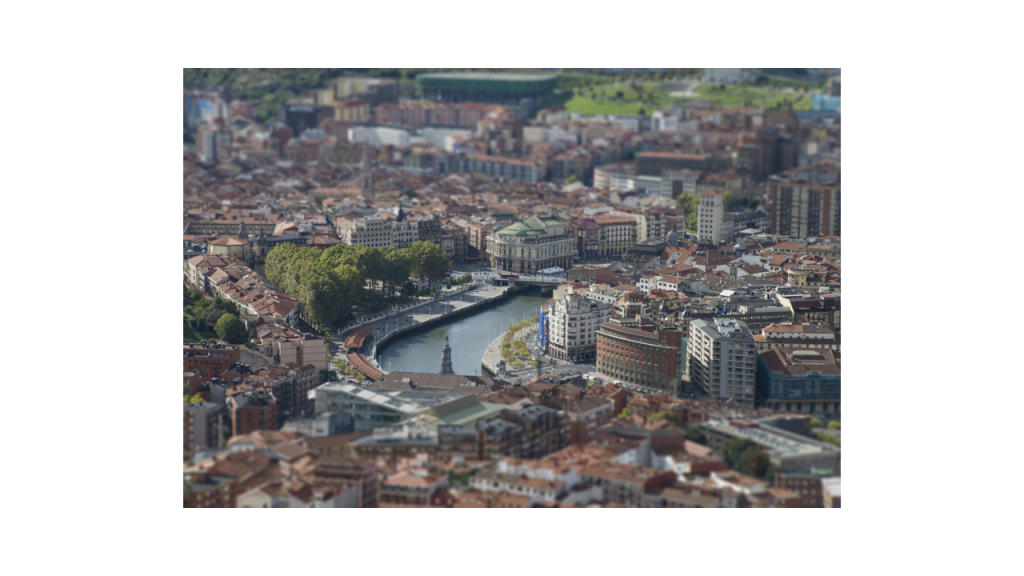 4-Carola
If you head towards the industrial landscape, you will find Carola waiting for you at the side of the Euskalduna bridge. This picture-perfect crane today continues to be the symbol of the city's industrial past. You will also find San Mames in the background!
.
5-An interesting pool
The Azkuna cultural centre holds lots of interesting zones inside. Go pass the foyer and try not to be surprised when you see people swimming above your head. Yes, the centre boasts a pool with a see-through floor.
.
6-Feel like you are in a fairy-tale
Of course you have to take a photo of the iconic Guggenheim museum. Wait for the perfect moment when the fog settles on the lake behind the museum to add a bit of mystery to your photo.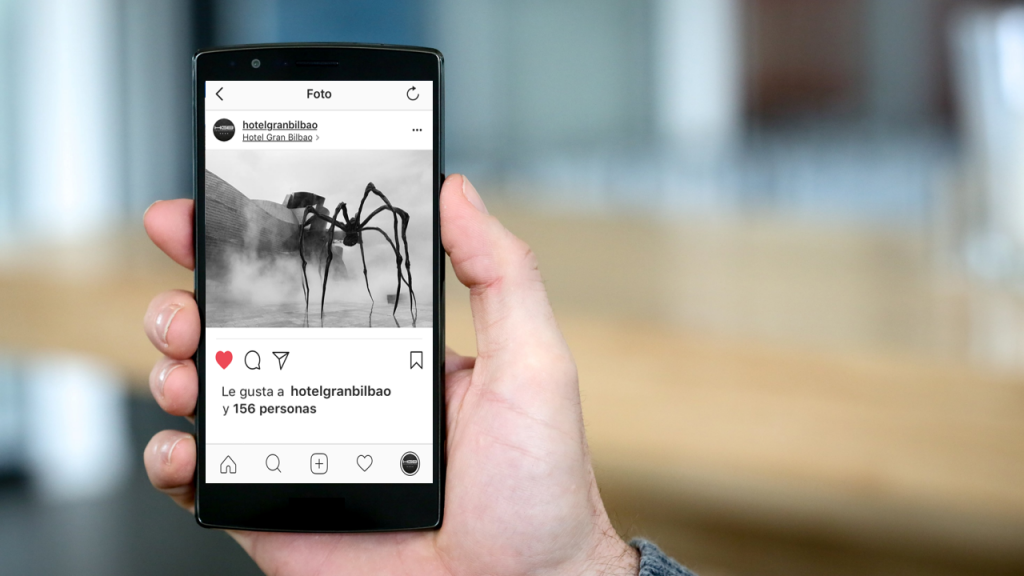 7-An authentic Bilbao souvenir
Put your favourite shoes on and take a photo of your feet on the famous "Baldosa" floor tiles and take away your very own souvenir from your tour round Bilbao.
.
8-What everyone is waiting for
It is an obvious statement but you cannot leave Bilbao without eating "pintxos" (mini tapas on bread). Of course, you cannot eat them without first taking photos of them. This is the best place to do this because you will end up with a phone memory full of photos without having to leave the Old Town.
9-Final point.
We recommend taking home with you a fond memory of your time at Hotel Gran Bilbao with a photo next to our huge letters, HGB, like many others who have chosen us for their stay. You are also the focus point of your holiday with us #hotelgranbilbao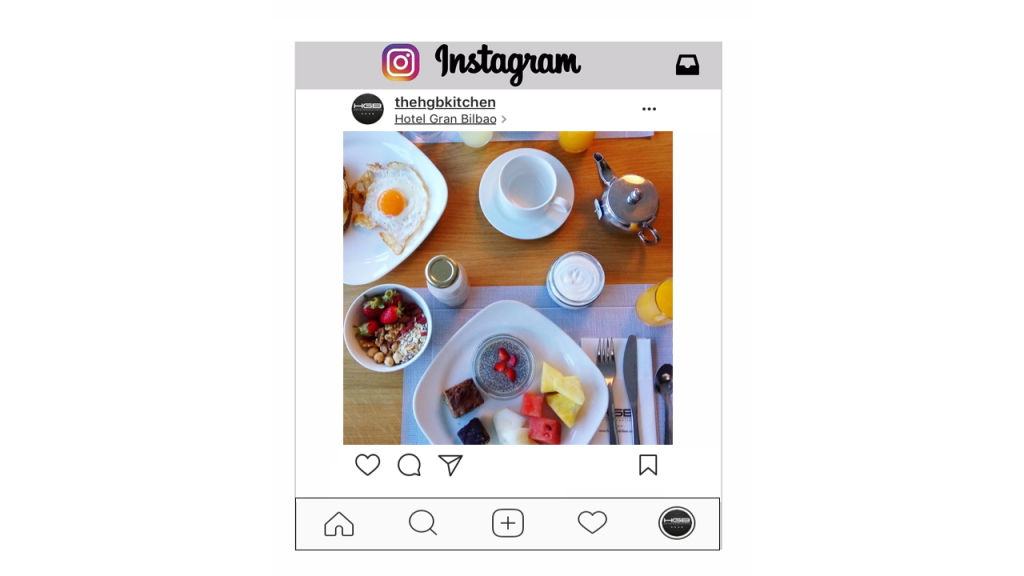 .
Follow us on instagram!
Categories: Descubrir Bilbao / Bizkaia
« The Brunch by HGB
No sin mi mascota: Actividades para hacer en Bilbao con nuestro perro »