Bike-friendly Hotel: A hotel designed for those of you who travel with your bicycle.
At the Hotel Gran Bilbao we have a BikeSpace where, after your bike route, you can clean, tune up and park your bike, ready to be enjoyed again the next day.
You are a cyclist. You love to travel with your bike, either following routes, crossing mountains or cycling around the city, right? The Hotel Gran Bilbao is a Bike-friendly hotel. We also like to travel the world pedaling. For this reason, we know exactly what your needs are, and we have adapted the hotel to meet them. Pay attention because we are going to tell you why the Hotel Gran Bilbao is ideal for cyclists.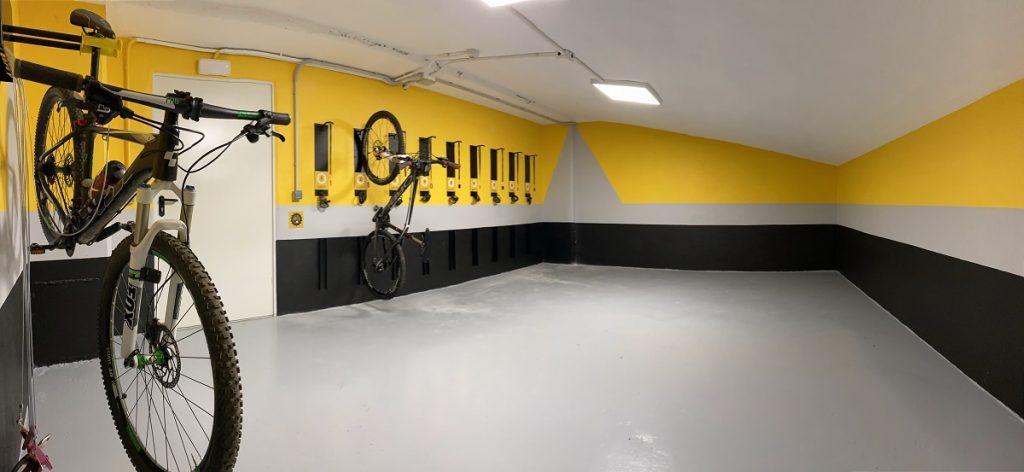 Traveling with your bike is a real pleasure, isn't it? You can go wherever you want, live a thousand adventures along natural routes, tour the city visiting the most hidden places, reach areas that only locals are familiar with. What's more, it also allows you to enjoy your favorite sport while on vacation.
But it's not always that easy. If you go to a hotel, where do you keep your bike? What if you have a punctured tire, or you have to make a small repair? Or if it arrives covered in mud and you need to clean it? What if it's electric, and you have to charge it to keep going? That's when the problems start. You need to find a reliable workshop where you can get it ready for the next day, a place to clean it, a place to charge it and most importantly, a place where you can store it safely without having to take it up to your room.
At the Hotel Gran Bilbao we will solve all these problems. We are the ideal hotel for cyclists, since, in addition to other services that you will soon discover, we have a BikeSpace where you can:
• Fix your bike and leave it ready for the next day.
• Clean it with a hose without having to waste time looking for a place to do this.
• Store it safely.
In addition, we have lots of routes prepared for you. Do you want to know more? We can tell you everything.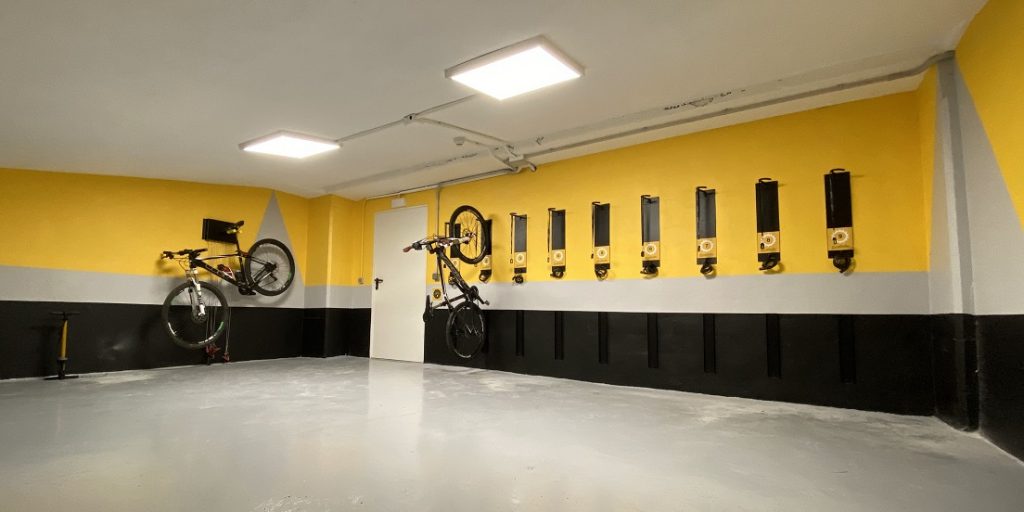 Bikespace: A private space for repairing, hosing down and storing your bike
Every day, once you've arrived after enjoying one of the dozens of routes you can do by bicycle in Bilbao and its surroundings, the BikeSpace will be ready for you. It consists of a small private workshop with a basic toolkit to fix your bike, inflate the tires and take care of all the maintenance necessary to have it ready for your next adventure.
There's also a hose and washing area to clean it. And once it's ready, it can be locked up safely in an enclosed space located in our private underground garage. Here you can also lock it with an individual padlock on one of the supports.
And if you have an electric bike, don't worry because you can also charge it using one of the plugs available in the BikeSpace.
Of course, we will have your room ready for you to enjoy a relaxing bath and a well-deserved rest. Do you need to regain strength? Our cooks will already be cooking for you.
You are an athlete, so you need some extra intake, a well-balanced diet full of nutrients. But sometimes it's hard to find healthy options away from home. We know all about it.
That's why we have a breakfast of champions for you, healthy and full of nutrients to charge you with energy. Above all, it is a varied breakfast with multiple options for all tastes. An amazing buffet breakfast where you can enjoy healthy choices and live cooking, yogurts with cereals and seeds, fresh fruit, freshly brewed coffee or scrambled eggs cooked on the spot, among many other options.
You can also regain strength in our restaurant. On our menu you will find healthy options and also dishes specially prepared for athletes like you. Why don't you come try them out?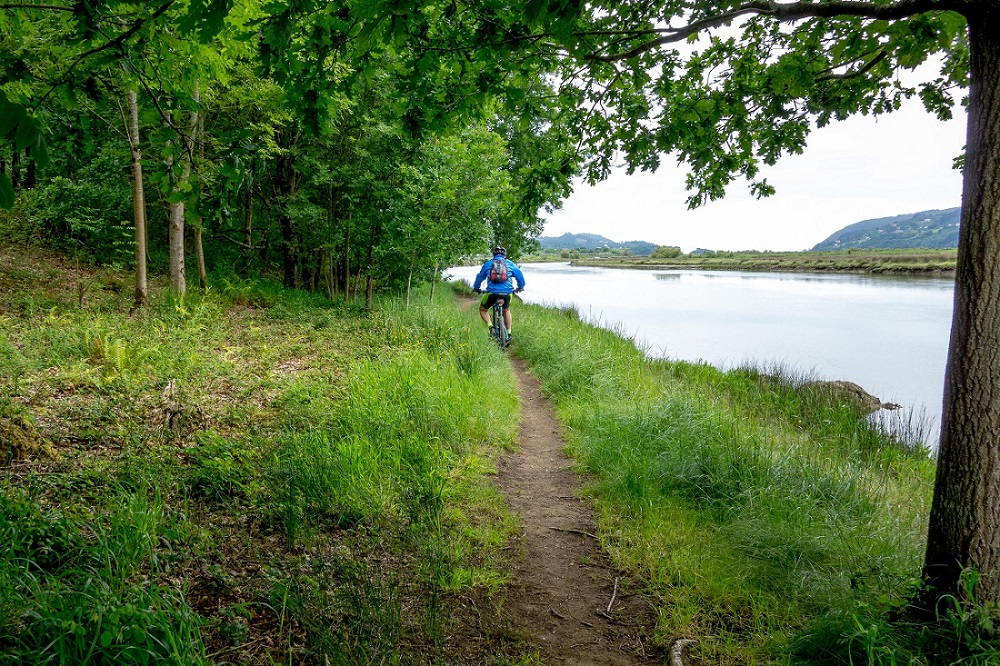 Bilbao by bike: Discover the secrets of the city like a real local
The sea, mountains and kilometers of green paths. What more can a bike lover ask for? Maybe that you be shown the most off-the-beaten-track routes, those that only the locals themselves take, right? Well, that's just what we're going to do.
Our friends at Bizkairoute have prepared lots of routes for you. Mountain routes, green paths, routes full of adrenaline to live a thousand adventures, sightseeing routes through the city and routes to do as a family that you can all enjoy equally.
They will show you the most well-hidden paths, those that will take you to small natural paradises, as well as bike routes that can be done with children in Bilbao, as a couple, or with friends for all levels of difficulty. And if you want something special, they'll prepare a customized route just for you.
If you are a more adventurous person and want to go off on your own, we at the Hotel Gran Bilbao have prepared different routes to do by bicycle in Bilbao and its surroundings. These are routes with different levels of difficulty that you can follow using your cell phone off-line, as they are in STRAVA. Do you want to sign up?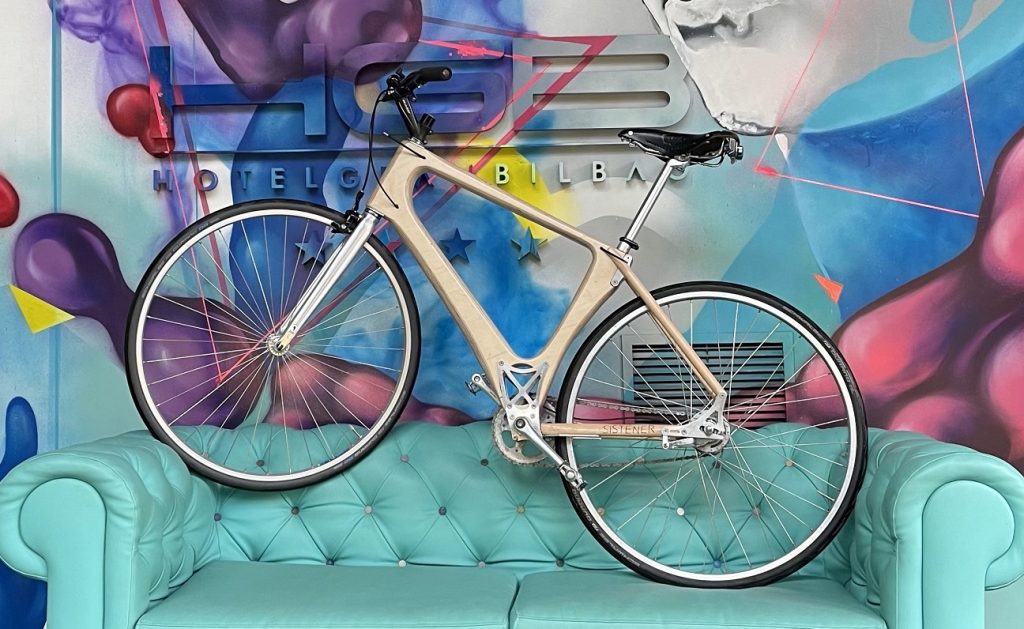 Traveling by Bike: The Way of St. James by Bike and other routes along the North
When you are doing the Way of St. James by bicycle or pedaling any other route, you need hotels for cyclists that allow you to rest and tune up your bike, so you can continue with your adventure the next day.
At the Hotel Gran Bilbao you will feel at home. You can regain strength, sleep like a baby and, above all, use our BikeSpace get your bike ready.
So, all ready? Take your bike and come tour Bilbao and all the surrounding areas. We will make sure that you are surprised and enjoy it. We guarantee it. At the Hotel Gran Bilbao we have everything prepared for you and your bike. Coming?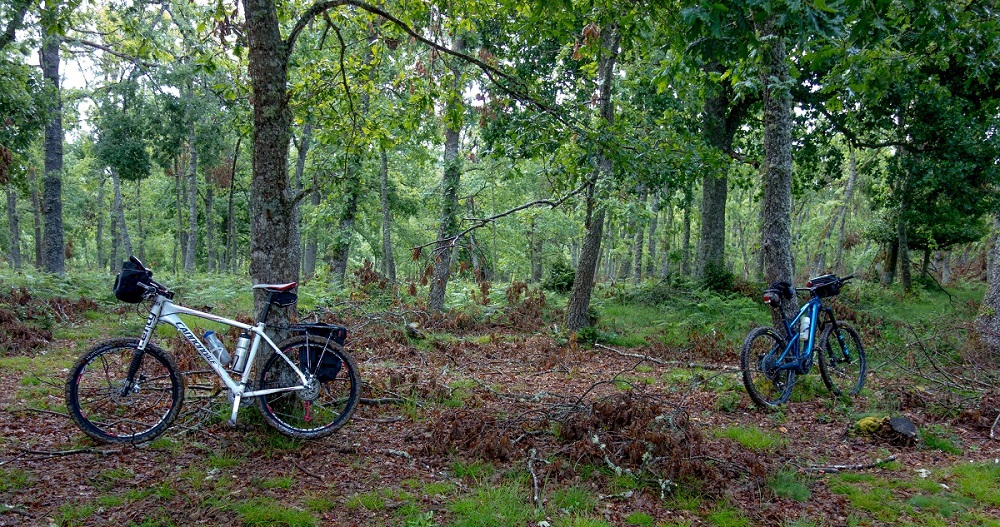 Categories: Uncategorized
« (Español) El Olentzero deja 300 noches de regalo para personal sanitario de Osakidetza
An ideal hotel to have a rest before setting off by ferry »