The Way of St. James passes by the Hotel Gran Bilbao
• The importance of resting well on the Basque Country section of the route
• Eating a hearty breakfast and Healthy Eating
• Are you cycling the Way of St James through the North? This is of interest to you
• Tips for doing the Way of St James through the North of Spain
• Where can I get a Camino de Santiago credential in Bilbao?
That's right. The Way of St. James passes very close to the Hotel Gran Bilbao, so you won't have to get off the path to visit us. But proximity is only one of the reasons. Let us tell you why you should sleep here if your goal is to reach Santiago de Compostela on the Northern Camino.
The Way of St. James through the North is a unique opportunity if you want to enjoy the true essence of this experience. 820 kilometers divided into 34 stages without crowds, by the sea, between mountains and through lush forests. You'll visit fishing villages, medieval towns and also iconic cities such as Bilbao. It's the ideal route to find the peace you are looking for.
A stop in Bilbao is a must on your itinerary, as its streets are full of ancestral stories, its gastronomy will help you regain your strength and its Cathedral is dedicated to the Apostle St. James.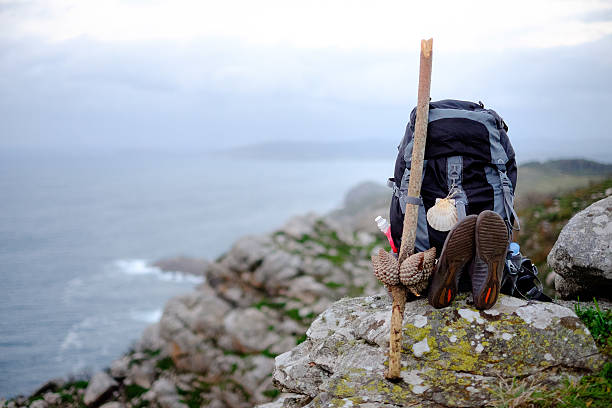 Map of the Northern Way
There's a word that you will hear from those who have already done the Camino de Santiago through the North: it's the word "impressive".  The fact is in each of the 34 stages that make up the route, you will find breathtaking landscapes, impressive cliffs, deserted beaches, lush forests and medieval villages.
Once you enter Bizkaia, these are the routes you'll follow
• Markina – Gernika (25 km)
• Gernika – Lezama (21 km)
• Lezama – Bilbao (11 km)
• Bilbao – Portugalete (12.5 km)
• Portugalete – Castro Urdiales (27.5 km)

Map of the Northern Way of St. James- Photo of the Way of St. James hostels
The importance of resting well on the Basque Country section of the route
Because of its orography and its changing landscape, the Basque Country will surprise you every step of the way, but these will also be the hardest stages of the Camino. Therefore, it is important that you rest and eat well to gain strength and face what's left ahead.
Something you'll achieve at the Hotel Gran Bilbao. We know the pilgrims who pass through here very well, so we know exactly what your needs are. We'll have a room prepared for you with a large and comfortable bed, a relaxing shower and all the necessary services to make you feel at home.
A room at the Hotel Gran Bilbao Room
Have a hearty breakfast and eat healthy
In addition to sleeping, you can replenish your forces with an endless breakfast buffet. Savoury, sweet, healthy, vegan or a little bit of everything. Tell our cooks to prepare a toast for you on the spot, serve yourself whatever you want and enjoy.
And if you're tired when you arrive in the evening, we have a special service for you. We'll serve you dinner in your room. All you have to do is choose the dishes you like most, we'll prepare them and bring them up to you so you can rest.
You'll leave the Hotel Gran Bilbao like new and you'll be able to continue your journey with all your energy charged. This is the only way to enjoy this experience to the fullest.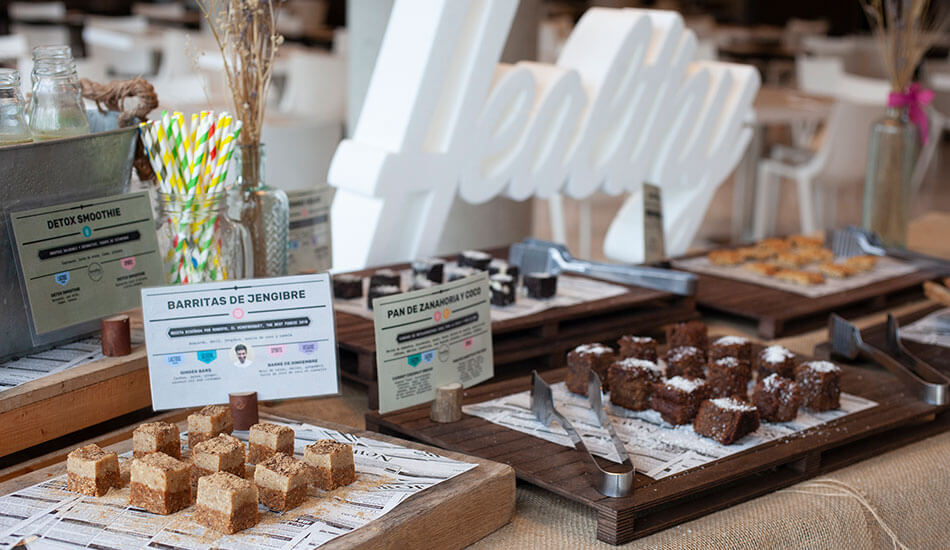 Are you cycling the Way of St James through the North? This is for you
Doing the Jacobean Route through the North by bike is a real gift, especially if you are a lover of this sport. Mountains, picturesque villages, valleys and cliffs. A landscape of contrasts that will amaze you at every kilometer.
But you have an added handicap, and that is that every time you stop to rest, you'll need to adjust your bike, clean it and store it in a safe place.
The Hotel Gran Bilbao is a Bikefriendly Hotel. So here you'll find a private space where you can:
• Fix your bike and leave it ready for the next day.
• Clean it with a hose without having to waste time looking for a place to do it.
• Store it safely in a locked space.
• This way, the next day you'll be able to continue your route with the bike ready and clean.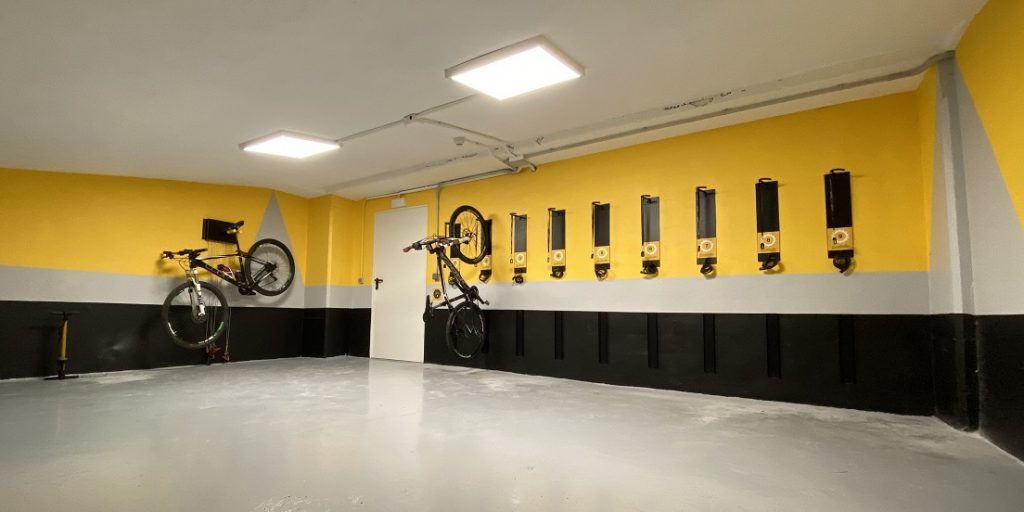 Tips for the Camino de Santiago through the North
Although in essence all the Jacobean routes are very similar, the northern route has some characteristics that make it more special. So, before you start your trip, don't forget the following:
• The backpack: It has to be light, comfortable and practical. Its content should not exceed 10% of your weight. In general, a 30-to-45-liter backpack will do.
• Documentation: Don't forget your ID card and health card. It's also advisable to carry your credit or debit card.
• Rainwear: It doesn't matter if it's summer, it rains in the North regardless of the season you're in, so we recommend you pack a rain jacket in your backpack.
• First-aid kit: Don't let this obsess you obsessed either, as you'll find pharmacies every so often along the way where you can buy medicine, etc. Focus only on the essentials, such as plasters, gauze, Betadine, scissors and sticking plaster. And everything in the right measure. If you run out, you can buy more.
• An external battery: Take along an external battery that will allow you to charge your mobile phone if you need to in the middle of a stage.
• Use the "3" technique to decide what clothes to wear and how many to take: Take 3 items of each. The one you're wearing, a clean one you can wear while you wash that one, and a third for emergencies. Don't wear cotton T-shirts or socks, whether it be winter or summer. Opt for breathable fabrics.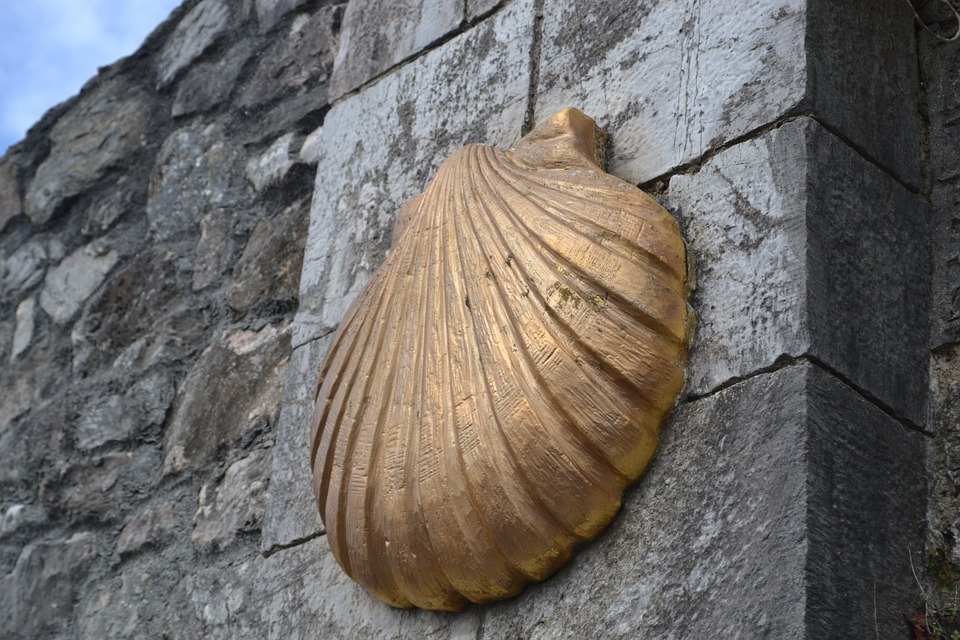 Where can I get a Camino de Santiago credential in Bilbao?
The Way of Saint James leaves Bilbao to get to Portugalete. But before leaving the city, don't forget to stop by the Friends of the Camino de Santiago Association, located at Calle Grupo Santo Domingo de Guzmán, 14, to get your credentials.
With your pilgrim's passport in hand, head towards Mount Kobeta. Before continuing on your way, stop, and for a moment, enjoy the breathtaking panoramic view that this place hides. Now go ahead; you can continue on your way. Remember that you are one stage closer to achieving your goal. Go for it!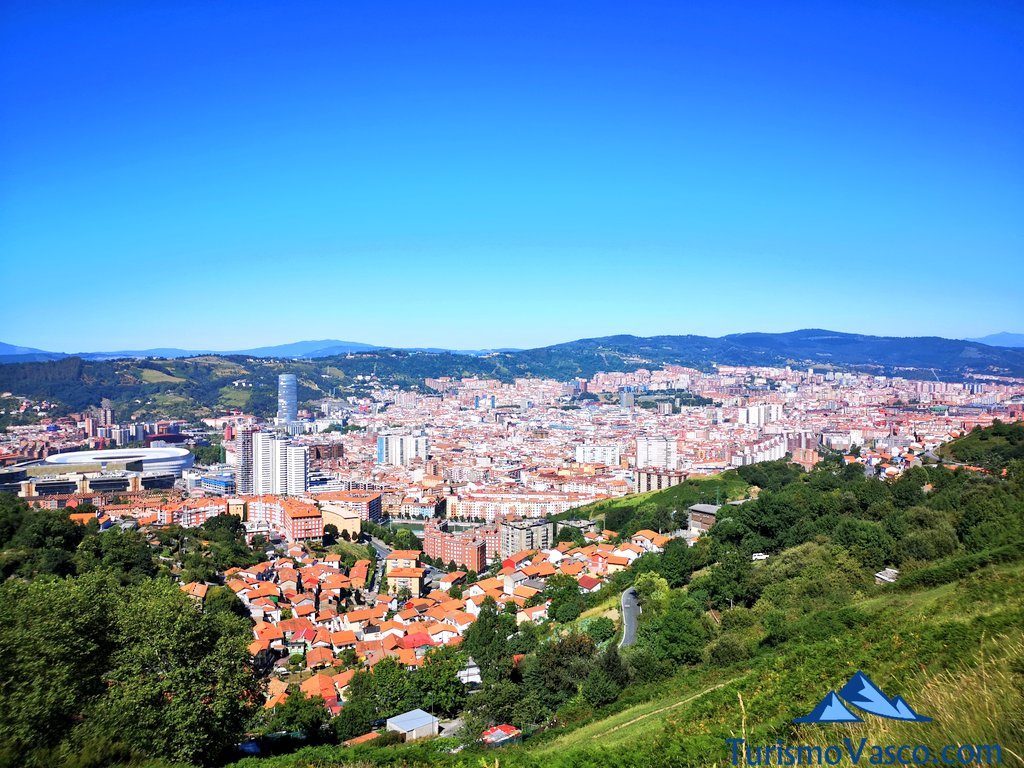 Categories: Uncategorized
« Are you going on a motorcycle route? We have something for you
(Español) Partner Solidario 2022 | ALCER (Asociación para la Lucha Contra las Enfermedades Renales) »