Are you going on a motorcycle route? We have something for you
You love traveling by motorcycle; and you're already preparing your next adventure, right? Let me tell you something…We're going to offer you a destination that you don't want to miss on your next itinerary. Bilbao and its surroundings, and a place where you really should spend at least one night, the Hotel Gran Bilbao. Do you want to know more about it? Pay attention!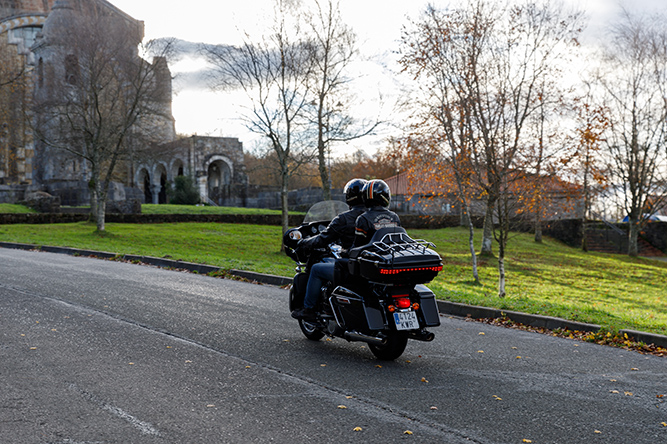 A trip with contrasts
Northern Spain, and the Basque Country in particular, is one of those places that every motorcycle enthusiast has to visit at least once in a lifetime. It's a region of contrasting landscapes, roads passing through lush forests, climbing gorges offering the breathtaking beauty of seaside cliffs where the waves of the Cantabrian Sea crash creating impressive sceneries.
Roads which allow you to enjoy freedom, but where you can stop your bike and ride into towns and cities that will transport you to another era, full of history and traditions that you just have to visit. And of course, it's a trip to combine with local cuisine.
One of the cities you can't miss on your itinerary is Bilbao. Cosmopolitan, full of corners worth discovering, which tastes of the best local cuisine and breathes nature and sea from all sides.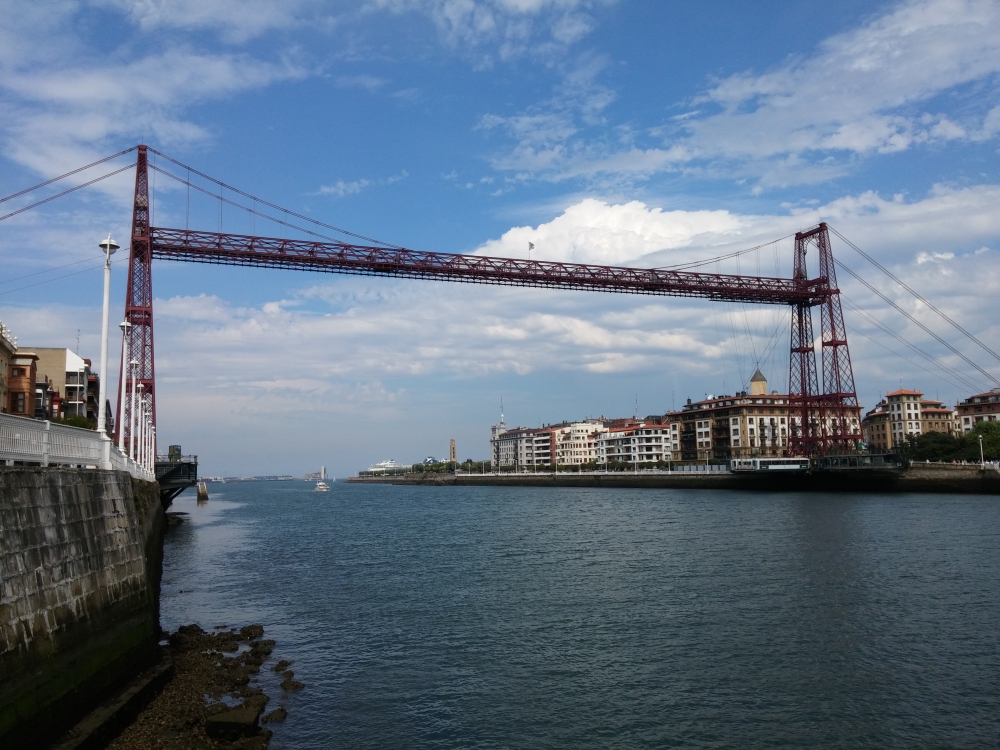 Where to sleep when traveling by motorcycle in Northern Spain
When traveling by motorcycle, two aspects need to be taken into account when choosing a hotel.
– It has to have a private underground parking lot.
– It has to be near the motorway as well as the city centre.
That's exactly what you'll find at the Hotel Gran Bilbao. You'll be able to park your motorcycle in the private underground parking lot where it will be safe and protected from rain, wind or any other threat.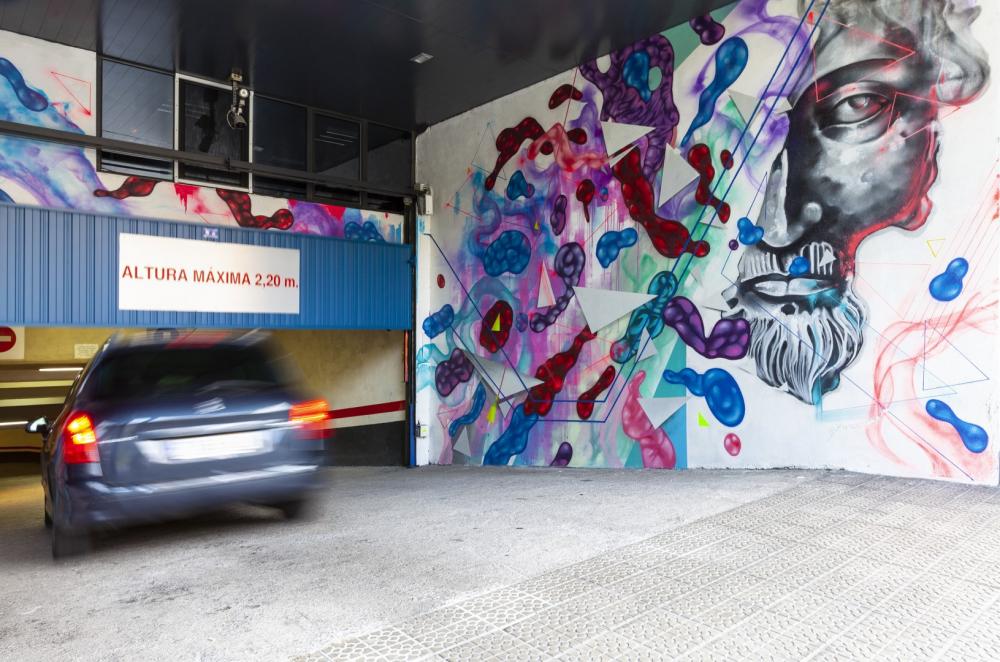 What's more, the Hotel Gran Bilbao is located just a few metres from the A8 exit and within approximately 5 minutes walking distance from the Historic Centre of the city. This will make your arrival and departure from Bilbao so easy since you won't have to ride through the centre, thus avoiding traffic jams.
From the hotel, you'll also have easy access to other less travelled roads and therefore, get on routes that have a more local essence; roads right on the coast, or through green mountains where you can enjoy pure nature and the secrets that the Basque Country hides.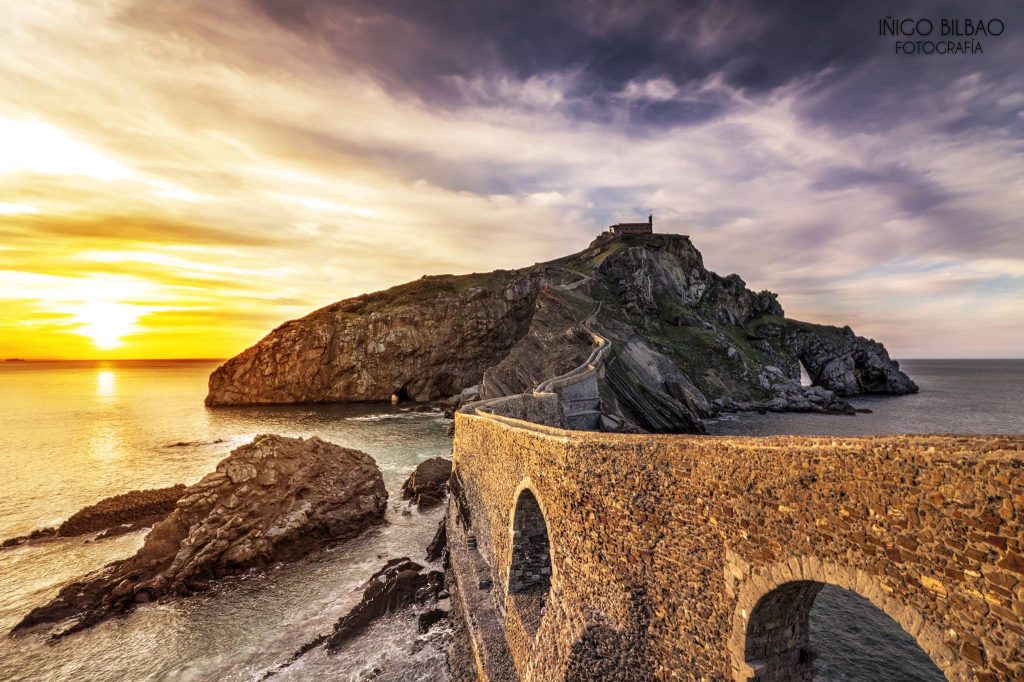 Furthermore, being so close to the Old Town and the centre of Bilbao, you can leave your motorcycle in our parking lot and take a pleasant stroll, visit the quaintest and most emblematic areas and taste the best local cuisine.
Do you want more reasons? A good rest. We have spacious rooms with comfortable, quality mattresses where you'll be able to get a good rest before getting back on the road. And the next morning, you'll enjoy a dream buffet breakfast, with options for all tastes, live cooking and an endless variety of sweets, salads and healthy food.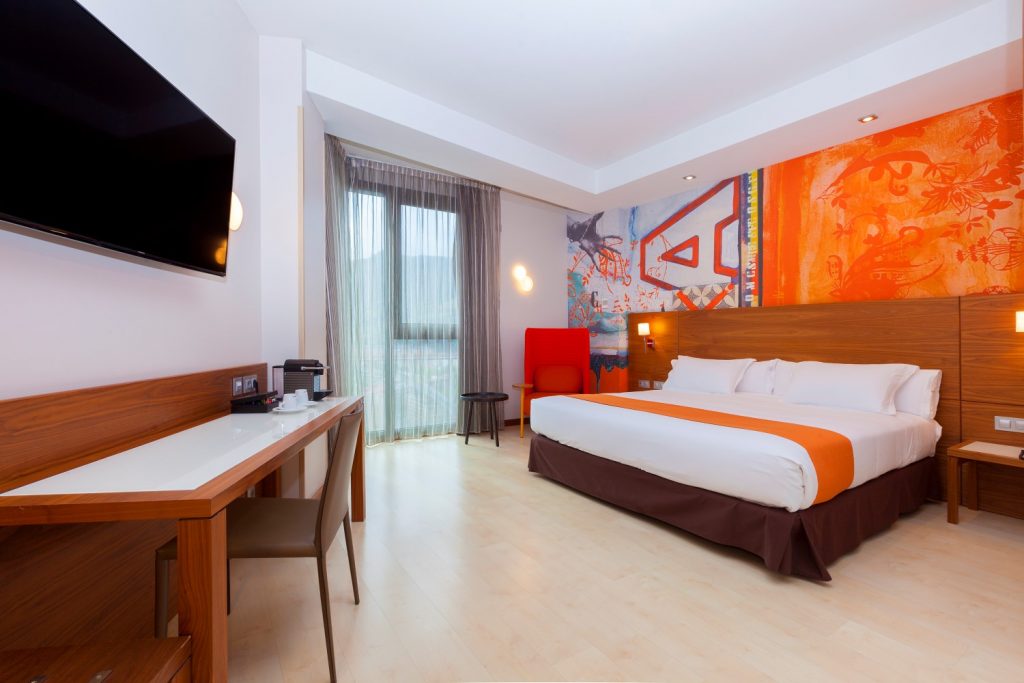 Superior room
The best motorcycle routes
Whether you're leaving Bilbao or just passing through, there are hundreds of motorcycle routes available for you. Some shorter, others never-ending, some along the coast, others through the countryside.
Whatever you destination, there's one place that can't be missed on your itinerary. The Basque Country. A paradise of roads shaped by a capricious orography that invites you to ride on two wheels in search of new destinations.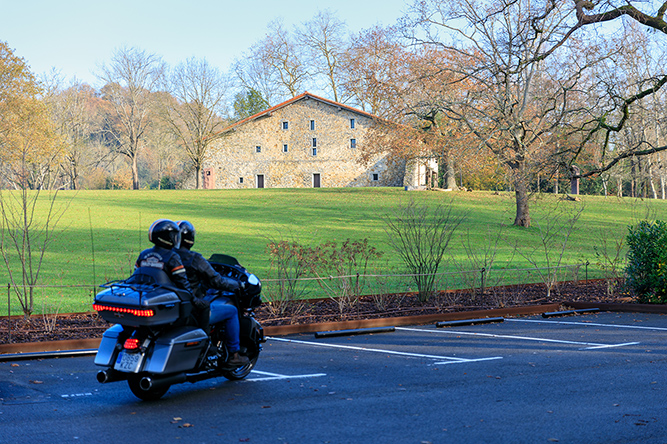 A motorcycle route through the Basque Country
The Basque Country is pure Nature mixed with a wonderful combination of history and ancestral traditions, amazing landscapes worthy of a movie set, friendly roads that have that kind motorcycle rider-appeal that'll make you feel the freedom bikers enjoy. Take a look at our recommendations:
Motorcycle route along the coast: You can start your trip in the province of Gipuzkoa and ride along GI-636 visiting towns such as Hondarribia, San Sebastian, Zarautz or Zumaia, and later take BI-3438 and visit Mundaka, Elantxobe, la Reserva de Urdaibai (the Biosphere Reserve of the Urdaibai estuary) or Mutriku. A road along the shores of the Cantabrian Sea, with wild beaches and spectacular viewpoints. A trip you can finish in Bilbao. Take a couple of days off to visit the most remote corners of the city and taste its local cuisine.
Motorcycle route around the province of Alava: Land of summits, valleys and vineyards, Alava is a gift of Nature if you like to leave main roads aside and travel off the beaten track. From north to south, we suggest a trip for all your senses. After a good rest at the Hotel Gran Bilbao, take the AP-8 motorway to the town of Durango, where you can leave the motorway behind and begin a route towards the reservoirs of Ulibarri-Gamboa, after riding through Urkiola Natural Park, one of the mountainous regions with the most impressive landscapes in Euskadi.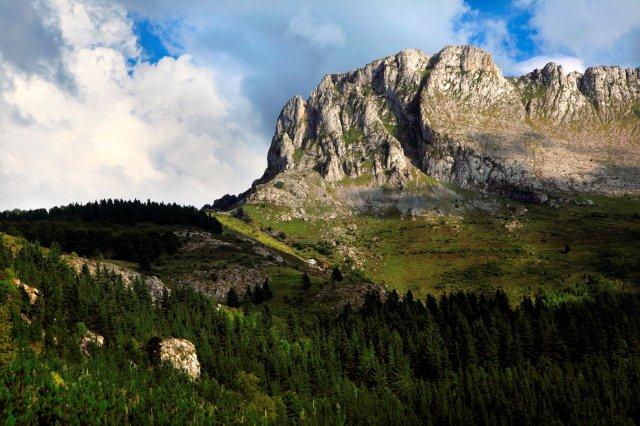 Continuing your route towards the south of the province, you enter Rioja Alavesa with roads that will take you through vineyards and medieval villages, where you will breathe the aromas of some of the most renowned wines in the world. Stop and enjoy a stroll through the walled medieval town of Laguardia before going on towards Puerto de Herrera. You'll experience the pleasure of rolling hills, while viewing spectacular landscapes that will accompany you to your next destination, Peñacerrada-Urizaharra, a town that still preserves buildings from the Middle Ages.
Motorcycle route Encartaciones: After taking a rest at the Hotel Gran Bilbao take BI-636 to Gueñes then on to Gordexola y Zalla. After visiting these three towns, you'll arrive in Balmaseda, where you can visit its well-known Puente Viejo (Old Bridge). A route full of immense panoramic views where the sea and mountains merge into one. Visit medieval villages, enter unique caves and go through mystical woods. An unknown spot full of surprises between summits and valleys.
No matter what route you choose, don't rush. Stop and connect with its history learn about a millenary culture, stroll through cosmopolitan cities like Bilbao, enjoy the best local cuisine and contemplate the wild Cantabrian Sea and its beauty.
Motorcycle route through Spain 
From North to South Spain is full of surprises. You can start your trip in the Basque Country, rest at the Hotel Gran Bilbao and enjoy the coast of Bizkaia, before heading off to other destinations. The options around the peninsula are endless. Take a Motorcycle Route through Northern Spain riding along the Cantabrian Coast or Picos de Europa (the European Peaks). Or, cross all of Spain from north to south on your motorcycle to Andalucia. You'll go through the green valleys of the Basque Country inland, riding through vineyards, crossing ancient villages until you reach the impressive beaches of Southern Spain.
It's time to ride on two wheels
Your trip is set. Only a few last-minute arrangements left before setting off. We're waiting for you at the Hotel Gran Bilbao, but before leaving, remember these recommendations for your motorcycle trip:
1- Plan your route thoroughly
2- Have your motorcycle serviced and take along some basic tools.
3- Pack light, but appropriately. Check the weather during those days.
4- Stay well-hydrated.
5- Enjoy the scenery and take in every kilometre. There's no hurry.
You're all ready to enjoy your motorcycle and fill your tour packs with thousands of experiences.
Click here and we'll start preparing your reservation and your room.
Have a good trip!
Categories: Uncategorized
« An ideal hotel to have a rest before setting off by ferry
The Way of St. James passes by the Hotel Gran Bilbao »